DOJ charges Huawei with stealing trade secrets, financial fraud, violating sanctions, more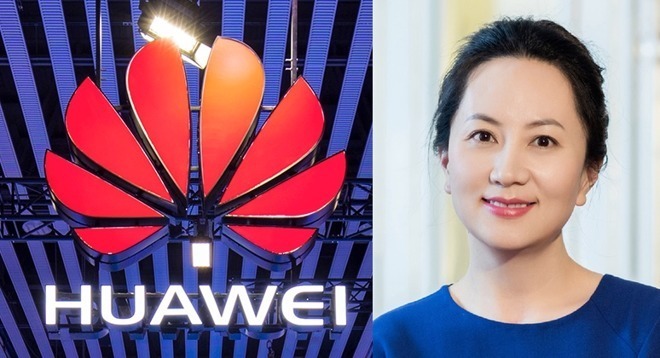 The U.S. Department of Justice on Monday formally filed criminal charges against Chinese smartphone and communications equipment manufacturer Huawei, alongside company CFO Wanzhou Meng and "unofficial affiliate" Skycom, for a range of alleged misdeeds including theft of trade secrets and wire fraud.
An unsealed 13-count indictment in Brooklyn, N.Y., charges Huawei and Skycom with bank fraud, wire fraud, violations of the International Emergency Economic Powers Act (IEEPA) and conspiracy to commit money laundering.
The same indictment charges Huawei and Huawei USA with conspiracy to obstruct justice related to the grand jury investigation in the Eastern District of New York, and pins bank fraud and wire fraud on Meng.
A separate case lodged in Seattle, Wash., charges Huawei with stealing trade secrets from T-Mobile
Prosecutors in the N.Y. case allege Huawei conducted business operations in Iran through Hong Kong firm Skycom, violating U.S. sanctions on the country. Huawei repeatedly denied its relationship with Skycom, which it claimed was merely a business partner in Iran. Meng also lied about the association to banking partners, including those in the U.S. prohibited from processing transactions related to Iranian business.
According to the indictment, when Huawei caught wind of the U.S. government's investigation into its allegedly fraudulent practices in 2017, the company attempted to move witnesses with knowledge of Skycom to China. The scheme, along with attempts to conceal and destroy evidence in the U.S., amount to obstruction.
"As charged in the indictment, Huawei and its Chief Financial Officer broke U.S. law and have engaged in a fraudulent financial scheme that is detrimental to the security of the United States," said Secretary Kirstjen Nielsen of the U.S. Department of Homeland Security. "They willfully conducted millions of dollars in transactions that were in direct violation of the Iranian Transactions and Sanctions Regulations, and such behavior will not be tolerated."
The 10-count Washington state indictment charges Huawei with stealing trade secrets relating to a robotic testing device from T-Mobile. Specifically, in 2013, T-Mobile granted Huawei engineers access to "Tappy," a nickname given to a robot designed to simulate smartphone use. Huawei allegedly captured photos and measurements of the device and used that data to enhance its own robot, according to the indictment.
Prosecutors also allege Huawei set up a bonus structure for employees who managed to obtain sensitive technology from rival companies.
The unsealing of today's filings follow Meng's high-profile arrest in December. Huawei's CFO, and daughter of company founder Ren Zhengfei, is currently fighting extradition to the U.S.