Apple's self-driving 'Project Titan' car technology allegedly stolen by second employee, says FBI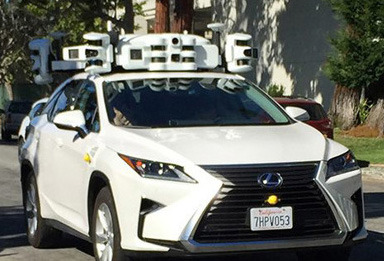 Following up on an internal Apple investigation, the FBI has arrested a second person accused of trying to steal secrets related to the company's self-driving car platform.
Apple management first took notice when a worker spotted the suspect, a Chinese national named Jizhong Chen, taking photos in a secret work area, according to an unsealed criminal complaint seen by NBC Bay Area. Chen was an engineer with the company.
Apple's Global Security team then searched Chen's computer, discovering manuals, diagrams, and schematics, as well as about a hundred photos shot inside Apple offices. One photo handed to the FBI depicted an assembly drawing of an Apple-designed wiring harness.
The motive quickly became apparent, as Chen recently applied for a job at an unspecified Chinese self-driving technology company. In fact Chen was arrested just one day before he was scheduled to fly back to China, which would've put him out of reach.
"Apple takes confidentiality and the protection of our IP very seriously," a spokesperson said on Tuesday. "We are working with authorities on this matter and are referring all questions to the FBI," the person added, but the FBI has so far declined to comment.
In July 2018 another former Apple worker, Xiaolang Zhang, was arrested on suspicion of stealing secrets to hand over to China's XMotors. That firm has U.S. offices in Mountain View, not far from Apple Park.
The exact nature of Apple's self-driving program remains a mystery. The company was originally working on a full-fledged electric car, but then scaled back to platform development and testing modified existing vehicles on California roads. More recently rumors of a self-designed car have revived, even as over 200 workers were shed from the "Project Titan" team.