Apple lays off more than 200 employees from 'Project Titan' autonomous vehicle team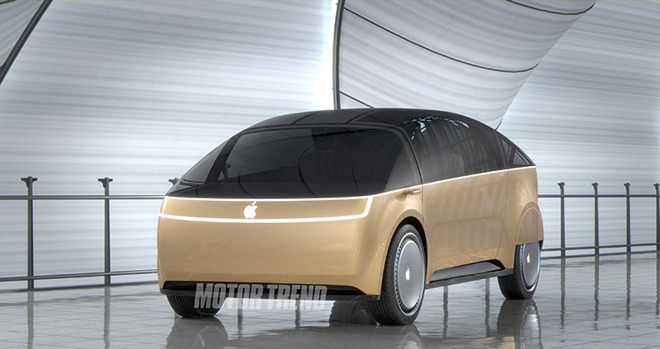 In what is being billed internally as a restructuring effort, Apple this week released more than 200 employees from its "Project Titan" group, a secretive branch of the company focused on developing self-driving car technologies.
Citing sources familiar with the matter, CNBC reports the layoffs were executed this week under project leaders Doug Field and Bob Mansfield.
In a rare confirmation, an Apple representative acknowledged the layoffs, noting the company is moving forward with wider development of autonomous systems and technologies.
"We have an incredibly talented team working on autonomous systems and associated technologies at Apple. As the team focuses their work on several key areas for 2019, some groups are being moved to projects in other parts of the company, where they will support machine learning and other initiatives, across all of Apple," the person said. "We continue to believe there is a huge opportunity with autonomous systems, that Apple has unique capabilities to contribute, and that this is the most ambitious machine learning project ever."
The statement does not offer specifics on the reported personnel changes. It is unclear whether all or some of the 200 employees cited in the CNBC report were dismissed or merely reassigned to different parts of the company.
Answering to Mansfield is Field, who in August returned to the Apple fold after a brief stint at Tesla.
Rumors of Apple's interest in fully autonomous vehicle technology first surfaced in 2015. Reports at the time claimed the tech giant planned to build an in-house designed vehicle from the ground up, and suggested the company went so far as to begin preliminary discussions to build an automotive plant in the U.S. before realizing such an undertaking was more onerous than initially thought.
Soon after word of an "Apple Car" sparked public interest, AppleInsider discovered the automotive project was being run out of a top-secret facility in Sunnyvale, Calif. At its height, Apple's car team counted well over 1,000 employees among its ranks, with specialists in automotive hardware to software focusing on a rethinking of the automobile.
Prior to the first round of layoffs in 2016, reports suggested Apple would launch a branded electric car by 2020. While the company continues work on autonomous vehicle subsystems, a fully operational vehicle is not expected to hit public roads until 2023 at the earliest.
In the interim, Apple continues testing of prototype technology with a fleet of self-driving vehicles that included 66 cars as of July 2018. Seen in and around the San Francisco Bay Area, Apple's testbeds are Lexus SUVs bristling with advanced sensor arrays, GPS equipment and cameras.
Along with the test fleet, Apple is said to be applying some of Titan's technology to a self-driving shuttle program dubbed Palo Alto to Infinite Loop, or PAIL, that will ferry employees between Bay Area campuses in specially outfitted Volkswagen vans.