Apple fires dozens of Project Titan employees as autonomous car initiative shifts to underlying tech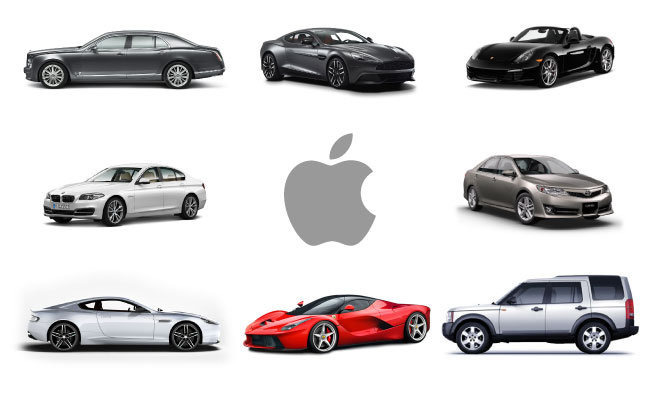 Apple is reportedly rethinking plans to enter the self-driving car business, and in so doing has shut down portions of the widely rumored development project, laying off dozens of employees.
Citing sources familiar with the company's plans, The New York Times reports Apple's autonomous vehicle initiative, dubbed internally as Project Titan, is getting a "reboot" under new project lead Bob Mansfield. Instead of designing and producing a full-fledged self-driving car, the company has shifted focus to work on backbone autonomous vehicle technology, the report said.
The NYT claims Apple is already testing fully autonomous vehicles in closed facilities, suggesting the initiative is at least making progress. The evaluation site is unknown, though reports last year indicate Apple was looking into renting out time at GoMentum, a former naval base in California converted into a test track for autonomous vehicles.
Today's development comes just over one month after reports claimed Mansfield assumed control of Project Titan following the departure of former project head Steve Zadesky. Mansfield announced intent to retire from Apple in 2012, but stayed on as SVP of Technologies until July 2013. After he left the executive team, Mansfield continued to work as a special advisor to CEO Tim Cook.
Apple's decision to switch gears comes at the cost of employees. The Titan team was at one time said to number above 1,000, including workers pulled in from other departments and specialists poached from automotive industry heavyweights.
Underscoring Apple's new direction, the company earlier this year hired founder and former CEO of QNX Dan Dodge. Acquired by BlackBerry in 2010, QNX specializes in embedded operating systems, particularly those applied to in-car infotainment solutions.
Rumors surrounding Project Titan first surfaced early last year. Soon after, AppleInsider discovered the automotive project was being run out of a top-secret facility in Sunnyvale, Calif. Reports at the time suggested Apple would have an electric car ready to ship by 2020, but that timeline was apparently overly optimistic.
Signs of trouble emerged last September, as sources indicated top executives were unhappy with the group's slow progress. Subsequent reports estimated a production Apple Car would not see release until 2021, as the team faced mounting unforeseen obstacles.
Popularized by Tesla, self-driving technology has become something of a brass ring for established automotive firms and big tech companies, alike. To be deemed a success by pundits, Apple's segment entry would need to adequately disrupt the industry, much like iPhone transformed the mobile phone market.
It seems, however, that Project Titan lacks that most basic of Apple qualities, as people working on the project said they are not sure what, exactly, would set Apple Car apart from similar vehicles currently in development by would-be competitors, the NYT report said.