Apple's self-driving shuttle project to use Volkswagen vans after fruitless negotiations with BMW, others [u]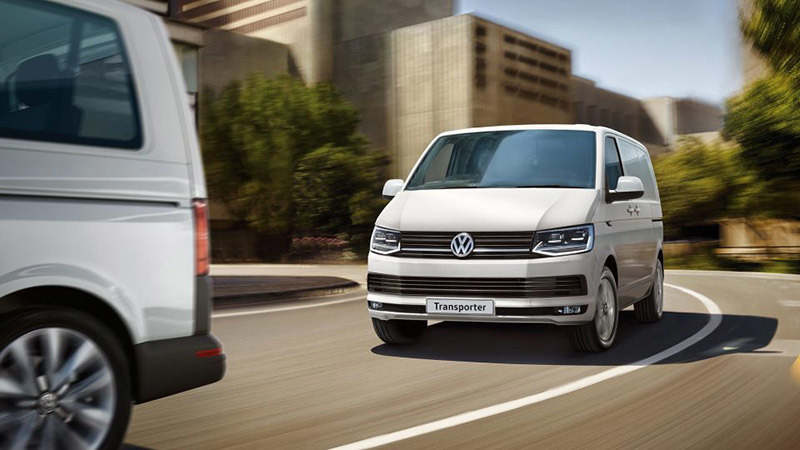 After rebuffed attempts to partner with major carmakers over an ambitious electric vehicle project, Apple has reportedly inked a deal with Volkswagen to convert a number of T6 Transporter vans into self-driving shuttles for company employees.
Citing sources familiar with the matter, The New York Times reports the remnants of Apple's self-driving car team are working with Volkswagen on a previously rumored autonomous shuttle service.
Apple will reportedly use Volkswagen's T6 Transporter for its PAIL, or Palo Alto to Infinite Loop, pilot program, which is expected to shuttle Apple employees from one Silicon Valley office to another. The company is working with Volkswagen subsidiary Italdesign to outfit the T6 vans with specialized dashboards and seats, while further modifications include on-board computers, sensors and an electric battery.
First revealed in a report last August, Apple's PAIL project is supposedly behind schedule and accounts for much of the car team's time. When it ultimately rolls out, two operators will man each self-driving shuttle — a backup driver and a co-pilot.
The partnership with Volkswagen, which was struck late last year, marks an end to sporadic talks Apple held with luxury carmakers BMW and Mercedes-Benz over the past few years in hopes of co-developing an all-electric self-driving vehicle. Those negotiations, first reported in 2015, involved Apple's now scrapped Project Titan automotive initiative.
Previous reports suggested BMW was reluctant to sign on with Apple as doing so would mean sharing manufacturing expertise. In 2016, the Titan team was said to have hit another roadblock when talks with both BMW and Daimler fell apart due to disagreements over ownership of user data.
According to today's report, Apple was in talks with BMW "for years." The tech giant also held partnership negotiations with Mercedes-Benz over a contract project dubbed "Bruce" for over a year, but dialogue ceased after the two companies were unable to reach an agreement on which entity would control the experience and data. Apple also discussed partnerships with Nissan, China's BYD Auto, McLaren and Magna Steyr.
Apple started work on its self-driving car initiative in 2014. AppleInsider was first to detail key aspects of the initiative being carried out in secret offices in and around Cupertino.
At its height, Apple's car team counted well over 1,000 employees among its ranks, with specialists in automotive hardware to software focusing on a rethinking of the automobile. Company efforts went far beyond self-driving systems, with the team investigating designs that included motorized doors and a globe-shaped steering wheel.
Apple initially had plans to build its own car from the ground up, going so far as to begin preliminary discussions to build an automotive plant in the U.S., NYT sources said. As the company realized the undertaking was more onerous than original thought, its strategy shifted to establishing manufacturing partnerships with existing carmakers. Those plans involved building an Apple-designed vehicle, and later transitioned to requests for integral parts like chassis and wheels.
Apple later requested potential partners to outfit their own vehicles with bespoke sensors and software, the report said.
AppleInsider sources said Apple's ambitious undertaking began to unravel as disagreements between team leaders like former project lead Steve Zadesky and top executives took root. Longtime executive Bob Mansfield assumed control of "Titan" last year and whittled the team down to necessary personnel as the project refocused on software and supporting solutions.
With a renewed emphasis on specialists in autonomous systems, not car production, the shuttle is now the car team's main focus.
Most recently, Apple grew its fleet of California-based self-driving test vehicles to 55 cars and 83 authorized pilots. Seen in and around the Bay Area, Apple's test cars are outfitted with advanced sensor arrays, GPS equipment and cameras. Today's report says the Lexus test vehicles were outfitted by Virginia-based firm Torc Robotics as part of a project code-name Baja.
Update: This article has been updated to reflect additional information appended to the original NYT story.