Apple's Fifth Avenue 'cube' will reopen in first half of 2019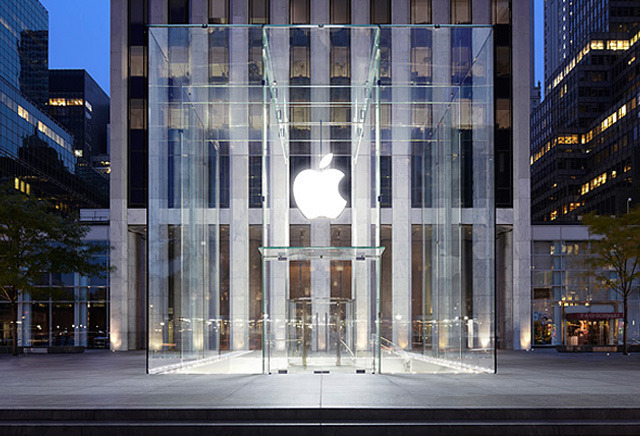 AppleInsider is supported by its audience and may earn commission as an Amazon Associate and affiliate partner on qualifying purchases. These affiliate partnerships do not influence our editorial content.
Apple will be re-opening its flagship Fifth Avenue store in New York City in the first half of 2019, management of the company that owns the property claims, with the famous "glass cube" store expected to complete its renovations within the next six months.
Apple shuttered the Manhattan store in 2017 in order to renovate and increase the size of the store, but it has been unclear exactly when to expect it will reopen to the public. According to John Powers, CEO of Boston Properties, the re-opening is not far off.
Powers advised during a conference call that, while the company did not have a date for the re-opening, the launch will be "sometime in the first half of this year," according to transcripts from Seeking Alpha.
Apple has been running its retail for the area in a temporary location while renovations are taking place, but it seems that as soon as Apple moves out, Under Armour is lined up to be the next tenant. Powers noted Under Armour's occupancy will be delayed because Apple is still in the temporary outlet, and will be granted access once Apple returns to its main location.
The plans for the Fifth Avenue renovations involves a doubling of the underground retail space from 32,000 square feet to 77,000 square feet, with some elements believed to be reserved for a Beats 1 broadcasting zone. Renovations began on January 20, 2018, with Apple granted a permit to take down the iconic glass cube structure the following April, a procedure that reportedly cost up to $2 million.