Apple's shutdown of Facebook's internal apps was a light punishment for a repeat offender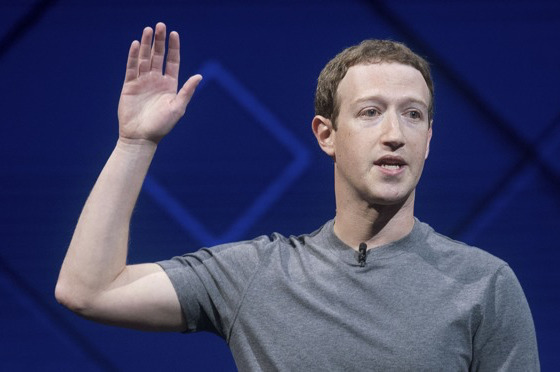 AppleInsider is supported by its audience and may earn commission as an Amazon Associate and affiliate partner on qualifying purchases. These affiliate partnerships do not influence our editorial content.
You can ascribe motives to Apple switching off Facebook's internal apps, but you can't argue that it didn't have the right or even the obligation to do so — and it may not have gone far enough. We may rarely read the terms and conditions, but Facebook did and broke them anyway, and is now paying the price.
If you can't win an argument on the facts, you do your best to move to a topic you can control. This is why politicians so often begin their answers to awkward questions with "Of course, the real issue is..." For preference, you move the argument on to something that no one can deny, or that anyone disagree with you will appear at least foolish.
Then as soon as you've successfully made your point, you immediately return to the original issue and try to paint your good-guy status onto that.
So you start with the fact that Apple has disabled Facebook's developer certificate and this means the social media firm's internal apps have stopped working. Then you take that on to whether Apple should be allowed to police the internet and of course the answer is no.
Suddenly you're not arguing over whether Facebook did wrong, though. You're not looking at the scale of the privacy invasion, you're not debating what's actually happened. You're making a theoretical argument about policing apps and that's easy ground.
It's also ground that lets you say stridently that Apple should not be able to determine the course of the internet — and that wins on two fronts. It's anti-Apple, which is guaranteed to get a reaction, and it's stating the obvious which even makes you seem reasonable. It makes it seem as if you are the one passionately advocating the only sane result.
Bring this back to what actually happened, though. Bring this back to the actual issue, not to some easy, comfortable extrapolation.
When your argument is specifically over whether Apple should've done what it did, there is an answer. You might not like it, but the answer is plain. Apple did what it should.

Term limits
Apple's terms and conditions are there to benefit Apple and nobody else. You can well agree with the company's position on security and see its stance as a benefit to us, but that's practically incidental. The terms and conditions benefit Apple and if you don't agree to them, you don't sign them.
Forget policing, security, privacy, this comes down to contract law. If you sign and then you break the terms, you're done.
This happened to a developer that we know, over a poetry app in 2018, that is several orders of magnitude less trafficked than Facebook. That time, it was by accident and with rather substantially fewer privacy issues — one of the terms of having apps is that you or your company maintains an Apple Developer account and the developer inadvertently let his lapse. The app in question was immediately removed from the App Store. These are the rules.
It might have been nice to have had an email warning in an action that took less time than it took for Apple to decide to strike Facebook's enterprise certification. Besides that, though, there's no real complaint to be made about the app being removed.
Apple did not drop the app through a vendetta, it did not throw it out of the App Store because someone in Cupertino decided they don't like poetry apps. And when the contracts were signed again, when the developer fee was paid, the app was right back in the Store.
It is exactly the same with Facebook. Exactly. You can debate whether Apple is happy or not about bringing down the social media giant's internal apps, given that the hostilities between the two companies are hardly a secret. Specifically, the factual question is whether Facebook broke the terms and conditions of its agreements with Apple and the App Store.
No one, not Apple and not even Facebook, is disputing the fact that they did.
That said
Given that some are arguing that Apple is punishing Facebook, that it is taking its revenge for the various public spats the two companies have held, it seems wilfully courting controversy to claim generosity.
Only, Facebook has broken the App Store rules so profoundly, that Facebook should no longer be on the App Store at all. That seems clear to us and yet at this moment you can still download the Facebook app for iOS right this minute.
The only reason it survived the purge, is because the app that Facebook broke the rules with is an enterprise one, not a regular public app. This is really the crux of the whole issue as Facebook deliberately made this so that it could distribute it without the App Store and skirt Apple's very public rules about user data collection, even with permission.
It deliberately used its Enterprise Developer Certificates in order to make an app that users could install the same way that beta testers or internal company staff could. Consequently, Apple has revoked that Enterprise Developer Certificate.
Apple presumably did so because this specifically stops this Facebook Research app. And, it's because Facebook uses that same certificate when developing its own in-house apps that all of those have stopped too.
The public apps such as Facebook and Messenger were done using a different developer certificate and that's why they are still available.
We can't disagree with the legal logic, this is again a specific contractual issue. Yet here's Facebook, not only going to lengths to subvert Apple's terms and conditions but still doing it having been caught before.
With Facebook's track record on this issue, it's hard to believe that the company won't continue doing what it's doing as soon as it is able. So it's hard not to think that Apple should remove Facebook from the App Store completely. And, it has stricken lesser developers for far lighter crimes against the terms and conditions.
That's the debate to be had. And then, there's still the matter of what it should do to Google.