iPhone 7, iPhone 8 being modified for German market following Qualcomm patent trial win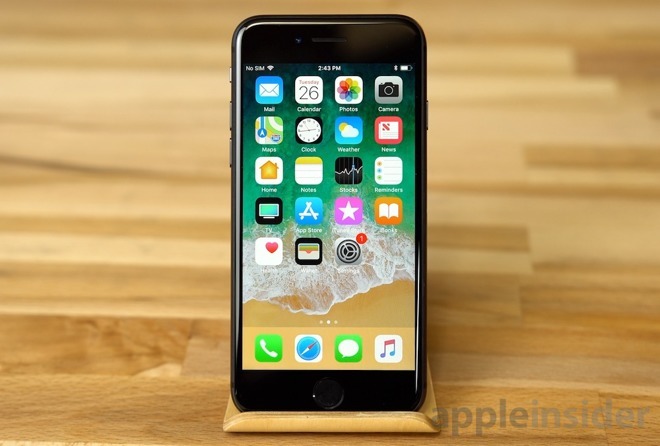 AppleInsider is supported by its audience and may earn commission as an Amazon Associate and affiliate partner on qualifying purchases. These affiliate partnerships do not influence our editorial content.
In order to continue selling the iPhone 7 and iPhone 8 in Germany, following a court's decision to ban the sale of patent-infringing iPhones at retail in the country, Apple is looking into making changes to the hardware of the two models as a workaround to the court order.
The decision by a German court in December forced Apple to cease the sale of a number of iPhone models using Intel modems, under a ruling that Apple violated Qualcomm's patents. While Apple is working to reverse the ban, the company also appears to be implementing hardware changes to some of its higher-selling devices in order to continue their sale in the market.
German-language publication WinFuture, in a report spotted by Foss Patents, that Apple is examining the possibility of creating a slightly modified version of the iPhone 7 and iPhone 8. Aside from software changes, the models will apparently have an infringing component pulled from the design and replaced with another.
The offending components which was the cause of the injunction were produced by Apple supplier Qorvo, and are said to have violated an "envelope tracking" patent held by Qualcomm. This refers to a method of conserving battery power while the modem is active.
It is unknown what chipset would replace the Qorvo-produced version, if the rumor is true. If genuine, this would provide Apple not only a way to continue selling iPhones in Germany, but also without having to pay Qualcomm a patent licensing fee for the freshly-produced models.