Apple's iPhone found to infringe on Qualcomm modem patent in German court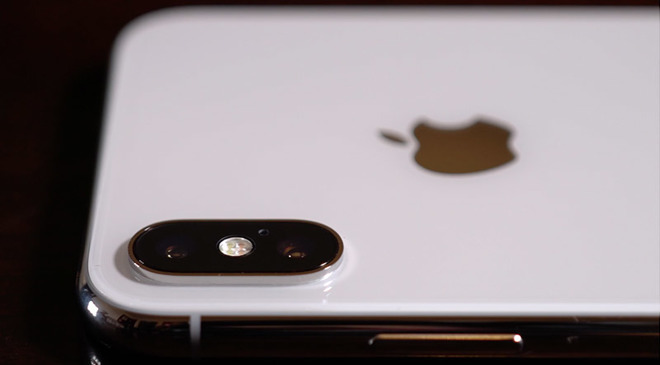 AppleInsider may earn an affiliate commission on purchases made through links on our site.
Apple is facing another potential sales ban in Germany, as the German court in Munich has ruled that the company stands in violation of a Qualcomm patent.
Judge Matthias Zigann ruled on Thursday afternoon that Apple has violated Qualcomm patents on iPhones with Intel modems — meaning all units sold in Germany. Apple supplier Qorvo violated an "envelope tracking" patent held by Qualcomm, vital to conservation of battery power while the modem is active. The ban is enforceable in Germany, though Apple could seek a stay through the appeals process — which it is certain to do.
The intellectual property in question covers battery efficiency technology and originates from the same batch of six patents leveraged against Apple in Qualcomm's U.S. International Trade Commission complaint. Specifically, the chipmaker claimed infringement of U.S. Patent No. 8,698,558 for a "Low-voltage power-efficient envelope tracker."
Apple began using Intel modems with the iPhone 7, with the chipmaker winning about 30 percent of all orders for the handset at the time. Apple presently relies on Intel modems across its entire product line.
"Competition authorities around the world have repeatedly found Qualcomm's licensing practices unlawful, yet Qualcomm continues to try to achieve the same results through a campaign of patent lawsuits," Intel's general counsel, Steven Rodgers, said in a statement. "These lawsuits have been largely unsuccessful, and at best would reduce innovation and raise prices."
Apple issued a statement following the ruling.
"Qualcomm's campaign is a desperate attempt to distract from the real issues between our companies. Their tactics, in the courts and in their everyday business, are harming innovation and harming consumers. Qualcomm insists on charging exorbitant fees based on work they didn't do and they are being investigated by governments all around the world for their behavior. We are of course disappointed by this verdict and we plan to appeal.
All iPhone models remain available to customers through carriers and resellers in 4,300 locations across Germany. During the appeal process, iPhone 7 and iPhone 8 models will not be available at Apple's 15 retail stores in Germany. iPhone XS, iPhone XS Max and iPhone XR will remain available in all our stores."
The iPhone manufacturer is dealing with a similar legal matter in China, where a minor Chinese court issued a preliminary injunction against older iPhones for infringing on two software patents. In response to the sales ban, Apple announced plans to issue a software update it believed would address the "minor functionality of the two patents at issue in the case." That update was pushed out to users with iOS 12.1.2.
Qualcomm does not believe that the patch is sufficient, however. The chipmaker's general counsel, Don Rosenberg, characterizes the software update and Apple's public comments following last week's decision as "deliberate attempts to obfuscate and misdirect."
"Despite Apple's efforts to downplay the significance of the order and its claims of various ways it will address the infringement, Apple apparently continues to flout the legal system by violating the injunctions," Rosenberg said.
In the United States, the USITC has recently declared that it would review retired Administrative law judge Thomas Pender's ruling that Apple infringed one Qualcomm patent, but shouldn't face a product ban that was being sought. The review is in its entirety for the one patent that Judge Pender viewed as violated, meaning that the validity of the one patent will be re-examined, as well as the refusal of a product ban.
In that re-examination, the USITC said that it will consider not just if the patent is infringed, but if there are any national security implications in a ruling, and how long it would take Apple to design around a ban or if it already has. The ban ruling isn't binary, and the agency can also consider a limited ban, such as on one version of an iPhone, and not another — like a ban on iPhones with Intel modems versus Qualcomm ones.
The USITC complaint isn't the only one before the U.S. Government. A U.S. Federal Trade Commission lawsuit was filed before Apple's, and a decisive ruling was issued in November when District Judge Lucy Koh issued a preliminary ruling against Qualcomm, calling on it to license technology to rivals like Intel.
To put pressure on Qualcomm, Apple has been directing its manufacturers to withhold royalty payments — including Qorvo — potentially in excess of $7 billion.
Qualcomm's CEO has been saying for six months that the modem chip saga will conclude soon. It isn't clear how accurate that assessment is, with a source within Apple saying that there have been no meaningful conversations between the two companies in months.