Qualcomm shouldn't win iPhone import ban, says ITC judge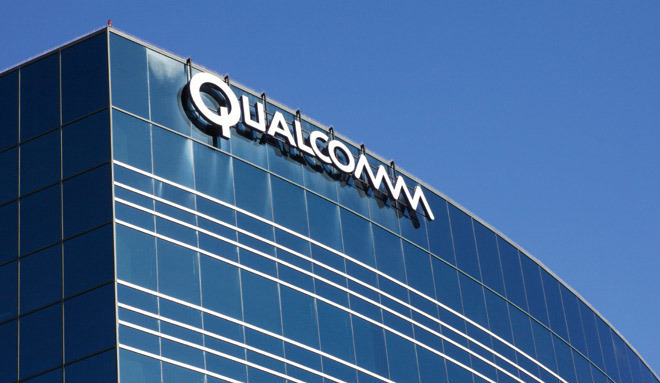 AppleInsider may earn an affiliate commission on purchases made through links on our site.
The iPhone will not be subjected to an import ban to the United States, a judge for the U.S International Trade Commission presiding over the patent row between Apple and Qualcomm, despite determining Apple has likely infringed one of three Qualcomm patents at the center of the case.
In an initial ruling that effectively sides with Apple for the most part, ITC Judge Thomas Pender ruled banning imports of iPhones into the United States would be against the public interest, Bloomberg reports. The full details of the judges findings are not yet available, but will be published once both companies have redacted any confidential information they do not wish to make public.
While an import ban is not on the cards, the judge doesn't entirely rule out any further action, as the judge did declare Apple did infringe one of the three patents owned by Qualcomm.
The decision effectively prevents Qualcomm from applying pressure on Apple over the matter, which could have coerced Apple into agreeing to pay license fees, if only to continue selling its devices in the major market.
Qualcomm claimed Apple was infringing on its patents relating to carrier aggregation, graphics processing, and signal amplification, in a complaint that was introduced to the ITC last year. In June, consumers fought against the prospect of the ban by filing a motion with the ITC against Qualcomm, suggesting a ban would amplify anticompetitive behavior.
This is not the only ITC activity between the two companies, with a second Qualcomm complaint also making its way through the Commission under similar claims. Qualcomm has suffered an early blow in that case, with agency staff recommending none of the remaining patents-in-suit are being infringed by Apple, and that an import ban would adversely impact the cellular modem market in the United States.
The ITC complaints are part of a long line of actions in the legal spat between the two companies.
Apple hurled the first stone in the legal scrum early last year in a lawsuit claiming Qualcomm abuses its "monopoly power" over the wireless modem industry to demand excessive royalties. That suit further claims Qualcomm withheld almost $1 billion in promised rebates as retribution for Apple's participation in a South Korean antitrust investigation.
Qualcomm seeks the ban of iPhone models powered by Intel baseband chips, which if effected would leave only those models with Qualcomm chips for sale. None of the iPhone XS line has a Qualcomm modem.