Qualcomm dealt early blow in second ITC action against Apple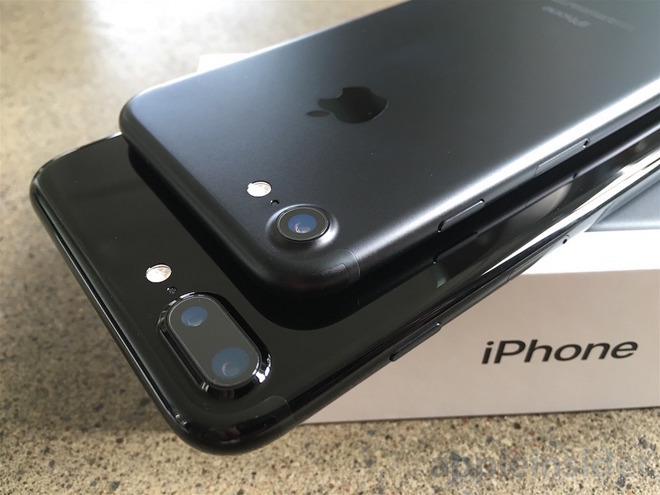 Qualcomm's second U.S. International Trade Commission complaint against Apple is not going as planned. Staff for the agency this week issued a recommendation that found none of the chipmaker's remaining patents-in-suit infringed, adding that an iPhone import ban would adversely impact the cellular modem market.
Recommendations from the ITC's Office of Unfair Import Investigations, more commonly referred to as "ITC staff," arrived on Monday as part of an evidentiary hearing in Qualcomm's second ITC complaint against Apple, reports Florian Mueller of FOSS Patents.
Specifically, staff lawyers found that while Qualcomm's three leveraged patents are valid, Apple did not infringe on them.
Further, Qualcomm failed to establish a domestic industry with one of its patents-in-suit, a requirement to prove violation of Section 337 of the Tariff Act of 1930. The immediate ITC action is a Section 337 investigation based on a complaint Qualcomm lodged against Apple last year. In order to satisfy procedural requirements, Qualcomm must prove that there is an industry in the U.S. relating to the product at issue, in this case baseband processors.
Finally, ITC staff found the proposed U.S. import ban for which Qualcomm is pushing would negatively impact competition in the baseband processor market and might adversely affect the production of alternative hardware.
Qualcomm seeks the ban of iPhone models powered by Intel baseband chips, which if effected would leave only those models with Qualcomm chips for sale. This strategy was employed to skirt the ITC's public interest considerations, Mueller said.
"Given that Intel is the only major competition Qualcomm is now — at long last — facing in the baseband chip market, I felt all along that this litigation tactic didn't alleviate the public-interest concern," Mueller said. "Arguably, it exacerbated the situation, also from an antitrust point of view."
While ITC staff act as a neutral third party, administrative law judge judges often side with their recommendations. These opinions are often adopted by the Commission, which makes the final determination in such matters, according to Mueller.
Despite the less-than-rosy start to its second ITC complaint — or perhaps because of it — Qualcomm CEO Steve Mollenkopf in an interview with Bloomberg on Tuesday said he sees a settlement on the horizon.
"We have a dispute over the price of IP, we think that's moving now into a period of time now where our strategy is unfolding and the environment is such that I think you're in a position where a deal can get done," Mollenkopf said.
The comments echo previous statements from Mollenkopf suggesting Apple is simply maneuvering for favorable pricing on Qualcomm technology. He said much the same in interviews with Fortune and the The Wall Street Journal last year, prognosticating that Apple would ultimately settle out of court.
Apple hurled the first stone in the legal scrum early last year in a lawsuit claiming Qualcomm abuses its "monopoly power" over the wireless modem industry to demand excessive royalties. That suit further claims Qualcomm withheld almost $1 billion in promised rebates as retribution for Apple's participation in a South Korean antitrust investigation.
Interestingly, ITC staff in the first complaint issued a recommendation in favor of Qualcomm, saying the investigation's presiding administrative law judge should find Apple in infringement of a patent relating to battery technology. A final initial determination in that case is due later this month.