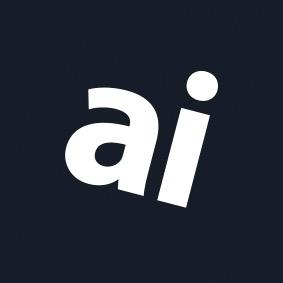 Why you can trust AppleInsider
LG UltraWide 5K2K is a beast of a monitor with Thunderbolt 3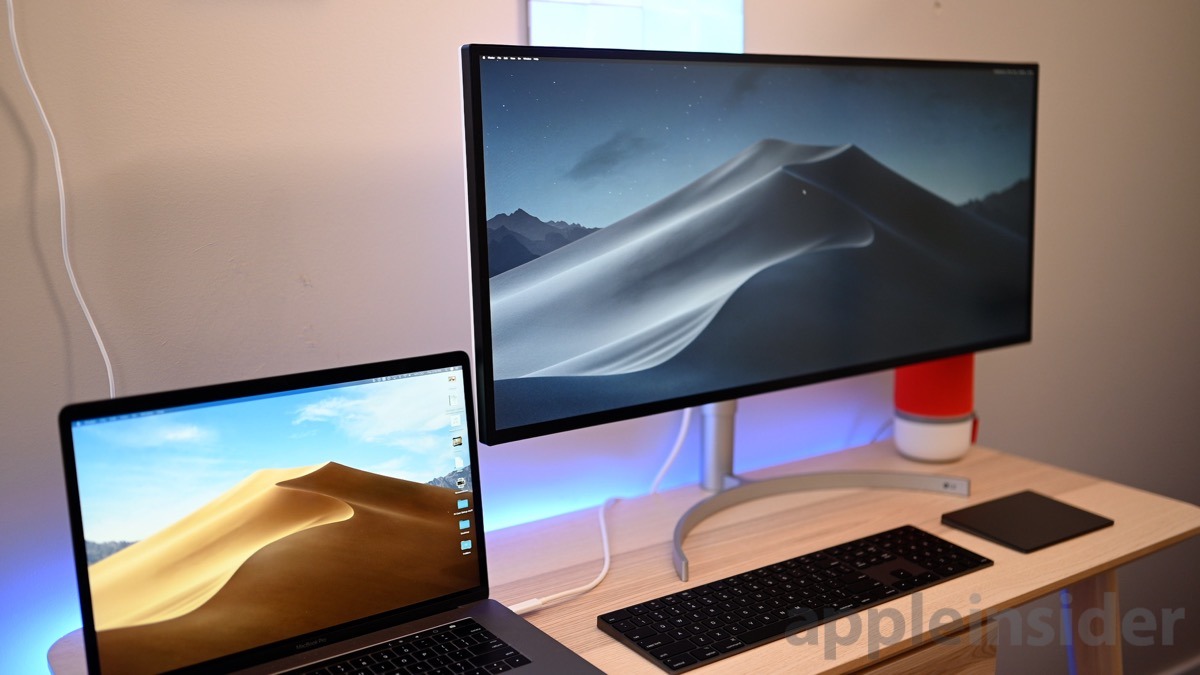 LG UltraWide 5K2K
4.0 / 5
---
LG has been catering to Mac owners for years, and the company's UltraWide 5K2K display is a great solution for creative professionals who want a bit more horizontal real estate.
If you've got a MacBook Pro on your desk, a big monitor absolutely helps workflow. If you've got a more compact Mac mini, it's a requirement. With certain tasks such as video or audio editing, programming, or other content creation, more real estate is good, and a 34-inch wide display certainly provides that.
Resolution
As a display — especially at this level — it needs to kill it in the visuals department. The LG UltraWide 5K2K sports a resolution of 5120 x 2160, which at first blush makes this look like a 5K monitor.
Eagle-eyed readers will note, however, the vertical resolution. In short, it has the horizontal resolution of a 5K monitor and the vertical resolution of a 4K display.
A massively wide 21:9 display is going to have a bit of a niche audience but anyone who is coming from a resolution of 4K or below should be happy.
Color representation is accurate and like many high-end monitors, an individually unique color calibration report is included in the box to verify its integrity. It supports DisplayHDR 600 (HDR10) so between the brightness and accuracy, colors pop — even with the matte finish.
As far as other specs go: The refresh rate is 60Hz, it has a max brightness of 450 nits, covers 90 percent of the DCI-P3 wide color gamut, has a contrast ratio of 1200:1, and an exceptionally wide 178-degree viewing angle.
A gamer may find flaws with the slower 60Hz refresh rate, but let's be real — most hardcore gamers aren't going to be using a Mac. If you are a steadfast gamer who needs a gaming-focused monitor, we'd suggest looking elsewhere for 120Hz or 240Hz.
Connectivity
Connectivity isn't an issue, with a bevy of ports available.
1 x Thunderbolt 3
1 x DisplayPort
2 x HDMI
1 x 3.5mm Headphone
2 x USB Type-A
1 x USB Type-B
1 x Power input
When you connect a 15-inch MacBook Pro over Thunderbolt 3, you get to take advantage of the audio output on the back of the monitor for headphones and the two USB ports while also drawing 85 watts of power. The 15-inch MacBook Pro can handle 87W so this is just shy of full speed charging.
In our testing so far, the 85W is more than sufficient to keep the MacBook Pro fully charged, even when under load.
The Thunderbolt 3 signal also routes the audio through the monitor's dual 5W speakers. The speakers themselves aren't anything to write home about. They beat the MacBook Pros internal speakers but still far cry from dedicated studio speakers.
To control the monitor there is a multi-purpose joystick on the underside of the front panel. It can be moved in four directions, as well as be depressed to make a selection.
Quickly moving it left and right will decrease and increase the volume while moving it forward will toggle mute on and off. If you depress the joystick, LG's menu is presented where you can access picture mode, settings, power, and input.
It is a simple control scheme that does its best not to bury settings too deep within the menu. The main menu is displayed at the bottom center, but once you go into a settings option it will appear on the right side of the display.
Setup
The display ships in three pieces — the screen, the curved stand, and the pole that holds it all together. Unfortunately, the support post is largely made of plastic and painted to look like the silver metal of the bottom stand. This gives it a bit of a cheap feeling — a sentiment we also had regarding the bezels around the monitor itself.
We really like the minimalist design of the curved stand, it still keeps our desk free for other clutter and the whole setup can stay fairly close to the back of the desk.
Once you take everything out of the box, the stand connects to the support pole with a simple thumb screw. Then the monitor snaps into place at the top.
LG has built in a very small amount of horizontal rotation which seems largely just to make sure the monitor is straight. The display is so big rotating it wouldn't be feasible on most desks anyway.
It easily adjusts up and down with very little assistance from the user. LG has the resistance balance perfectly which makes adjusting it a breeze. Vertically it can tilt ~5-15 degrees.
Build quality
LG did a bang-up job designing the LG34WK95U. The display itself looks fantastic, the silver and black body look sleek, but there are still areas that could improve.
It is odd that the front and sides are all black, but the hidden back is white. It would have looked a bit better if they went all one way or another in our opinion.
Most of the display is also plastic between the bezels, back, and the support column. We don't expect to see others taking Apple's approach of creating an all-metal display, but it could be improved.
The bezels around the display look particularly cheap. LG likely would have tried to get away with making the base plastic too if it didn't need the added heft.
To be fair to LG, almost all other display companies employ similar tactics so it is something that we see time and time again, we just miss Apple's propensity for design.
Nano IPS technology
LG is touting its new Nano IPS tech in this and other of its newer monitors. Nano IPS is a new, LG-specific version of in-plane switching LCD technology that uses nanometer-sized particles to help absorb excess light wavelengths to produce more intense colors. This is partially what earned it the DisplayHDR 600 compliancy badge on the front for HDR.
Even though HDR displays are often very bright, the LG34WK95U still isn't quite as bright as Apple's own displays — such as that in the 5K iMac.
Living with an ultrawide display
The width takes some getting used to. There are some obvious use-cases for the display right off the bat, though.
Jumping into Final Cut Pro X, a much larger view of your timeline with the added horizontal real estate makes working pleasant. Instead of just having a library, preview window, and Inspector open, you can add color wheels on the top which helps streamline that workflow and reduces the need to constantly open and close UI elements.
I spent some time working on my web development projects as well. It was much easier to have multiple windows open at once such as the actual code and the live preview of my work. Instead of having to tab between my IDE and Safari, I can freely see them side by side.
This is a 34-inch monitor, so expectations should be set that it will occupy a large overall footprint. The horizontal span of this monitor will exclude it quickly from any smaller setups. For a long-term solution, we'd rather mount this to an arm so it can move more to the side and keep the space under it open.
Our Mac does a great job powering up such a large display, though your mileage will vary based on your machine. For example, the latest Mac Mini is unable to push this display at full native resolution. When you do run a 4K or 5K display at native resolution though, on-screen objects get insanely small.
It may be easier to be run the display at a scaled 2560 x 1080 instead, which makes user interface elements a comfortable size while still leaving you room to work. But, on the other hand, why pay for 5K2K if you don't need the resolution? This decision all comes down to workflow.
For the price, the display will be limited to the creative pros who can really benefit from the large horizontal space at a high resolution. It can make a world of a difference to those users' workflows. The bulk of other users may be better off with one of the flagship LG UltraFine 4K or 5K displays.
Rating: 4 out of 5
Where to buy
LG's 34-inch 5K monitor (34WK95U-W) is available at both B&H Photo and Amazon.com for $1,496.99. B&H is also throwing in free expedited shipping withing the contiguous U.S. and will not collect sales tax in a number of states.