Sprint sues AT&T over adding bogus '5G E' icon to iPhones & other devices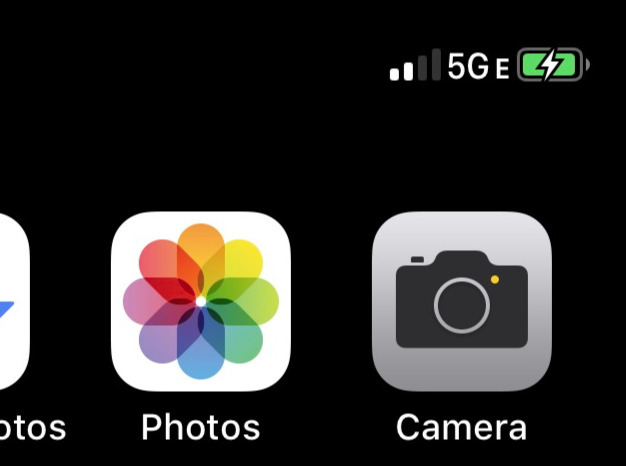 AT&T is being taken to court by Sprint over its use of the "5G E" symbol for when iPhones and other smartphones connect to AT&T's mobile network, with Sprint's lawsuit claiming its competitor is misleading customers into thinking they are on a 5G network when they are really on 4G LTE.
Filed on Thursday at the United States District Court of the Southern District of New York, Sprint's complaint alleges AT&T has "employed numerous deceptive tactics to mislead consumers" into believing the mobile network they are using has technology that is slowly being worked on by all of the major US carriers.
Sprint refers to the "5G E" connectivity logo that appears on some smartphones issued by AT&T when devices connect to certain parts of its mobile network described as using "5G Evolution" technology. In reality, AT&T uses the term to refer to existing 4G LTE-A technology improvements it has performed in hundreds of markets, but it has only now started to push marketing of the name onto mobile devices.
In January, AT&T came under fire from rival carriers on social media for adding the "5G E" logo to some Android devices, displaying it as a connectivity symbol instead of the more conventional 4G or similar graphics. The iPhone is not immune to this, as Apple included the "5G E" logo in its second beta of iOS 12.2, currently undergoing testing.
Citing years of growth in terms of mobile users and the amount of data consumed, as well as demands for faster speeds with lower latency than current 4G LTE networks can deliver, Sprint acknowledges in the lawsuit that it, AT&T, and others are "striving to be among the first to market with a wireless 5G service." In Sprint's case, it claims to be working on deploying a genuine 5G network in select cities in the coming months, and has "invested billions of dollars in network upgrades."
"AT&T, meanwhile, has sought to gain an unfair advantage in the race to 5G by embarking on a nationwide advertising campaign to deceive consumers into believing that its existing 4G LTE Advanced network is now a 5G network," asserts Sprint. "This technology is indisputably not 5G. Adding an 'E' or the word 'Evolution' to 5G does not mitigate the deception."
By marketing the "5G Evolution" connectivity when it is using the same technologies as other carriers is an attempt to "secure an unfair advantage in the saturated wireless market," according to Sprint.
While AT&T is marketing using the "5G Evolution" badge at the moment, it is making progress on producing its own genuine 5G network, and in January the carrier revealed it aims to blanket the United States with a standards-based 5G network by 2020. Its current efforts do offer connectivity to a 5G network, but only through using a custom Netgear Nighthawk Mobile 5G Hotspot.
While the carriers are fighting over branding and working to bring their own 5G networks to fruition, it may be some time before iPhone users stand to benefit. It is believed that Apple is working on implementing 5G in a future iPhone, but it is unlikely to arrive until 2020 or later.
Update: AT&T provided AppleInsider a statement, which is published in full below.
"We understand why our competitors don't like what we are doing, but our customers love it. We introduced 5G Evolution more than two years ago, clearly defining it as an evolutionary step to standards-based 5G. 5G Evolution and the 5GE indicator simply let customers know when their device is in an area where speeds up to twice as fast as standard LTE are available. That's what 5G Evolution is, and we are delighted to deliver it to our customers.
We will fight this lawsuit while continuing to deploy 5G Evolution in addition to standards-based mobile 5G. Customers want and deserve to know when they are getting better speeds. Sprint will have to reconcile its arguments to the FCC that it cannot deploy a widespread 5G network without T-Mobile while simultaneously claiming in this suit to be launching legitimate 5G technology imminently.'"