'AirPods 2' predicted to ship with with health features, improved sound, better texture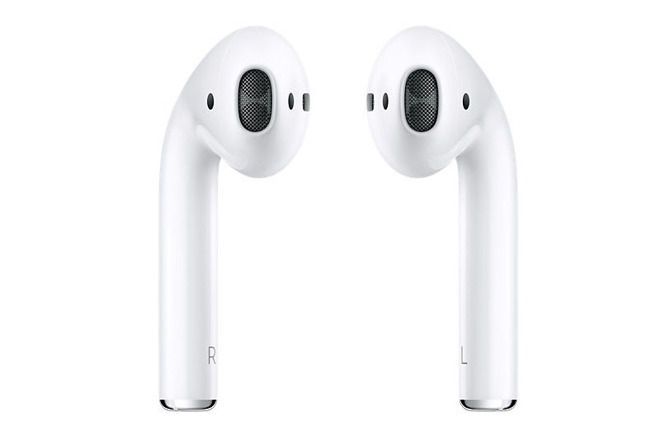 A source claiming knowledge of AirPods and AirPower claims that updated 'AirPods 2' will come in two colors, ship with the previously announced wireless charging case, and also have a new coating to provide better grip on the earbuds.
Apple's forthcoming update to the AirPods earphones is expected to see significant internal changes and to be released later this year. Reportedly, the AirPods 2 will look identical to the current version with the small exception of a new grip on the earbuds — and the major one of being also offered in black.
The grip on the earbuds is believed to be from a new coating rather than the physical change that Apple made to the Apple Pencil with its flattened side. Internally, the only update to the audio quality of the AirPods is believed to be an improved bass sound.
There will, however, be new features to do with health such as heart-rate monitoring. This fits in both with previous reports of Apple's hiring for people experienced in this field and from the many studies into the benefits of in-ear health devices.
As reported by MySmartPrice, the updated AirPods are expected to retail for $200 as compared to the $159 price point for the original model. There is, though, no definite release date for AirPods 2 other than "sometime this year". However, the site's same source reports that there will first be an updated wireless charging case for the original AirPods.
This updated case is expected in Spring to coincide with when MySmartPrice believes AirPower will be released. Apple's wireless charging pad has been much delayed, but is reportedly close enough to release that the company is currently filming TV ads for it.
The shipping AirPower is believed to be thicker in size than the version shown by Apple back in 2017, and will feature some as yet unknown extra features that may be tied to updates in iOS 13. The AirPower is reported to be likely to retail for $150.
There are no price details on the updated wireless charging case for the original AirPods. It's expected, though, that in order to allow for the wireless charging facility, the battery in the case will be slightly smaller than at present.
Looking much further ahead, MySmartPrice source claims that Apple is currently testing Macs with touch screens and Face ID. While a Face ID Mac seems inevitable at some point, Apple has previously eschewed touch screens. The source says that neither is expected to become a shipping product soon, and that for now they are solely for internal testing at Apple.
MySmartPrice has a mixed record in predicting Apple's future plans.