AirPower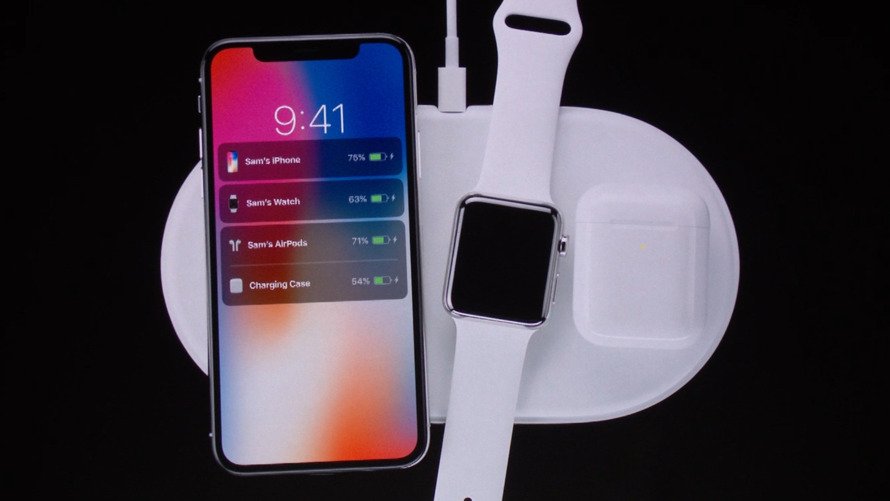 Apple announced AirPower in 2017 as Apple's proprietary wireless charger. The company finally canceled it in March 2019 after two years of near-silence about the product. Rumors began circulating in early 2020 to suggest an Apple-branded wireless charger may still come, but it now seems a safe bet MagSafe has taken its role.
● Cancelled March 2019
● Charge three devices at once
● iOS shows all devices charging on lock screen when on the mat
● Special animation on devices when placed
● White minimalist design
---
Get Apple News Directly in Your Inbox
AppleInsider may earn an affiliate commission on purchases made through links on our site.
---
AirPower may truly be dead as MagSafe takes its place in the Apple ecosystem. Learn about the defunct charging solution below, but know that it may never see the light of day.
In a rare move from Apple, Phil Schiller announced the AirPower charging mat months before its release. This has only occurred a few times before, like with the original iPhone and Apple Watch. Thermal limitations, charging wattage limits, fire hazards, and general usability issues are all attributed to the product's eventual cancellation.
The product would show its face again and again in device packaging, booklets, and software betas. This left consumers hopeful for an imminent release. Apple itself remained strangely quiet on the product, then suddenly removed all mention of AirPower from the website in September 2018.
After 19 months of silence, Apple made an announcement:
"After much effort, we've concluded AirPower will not achieve our high standards and we have canceled the project," Senior Vice President Dan Riccio said in the statement. "We apologize to those customers who were looking forward to this launch. We continue to believe that the future is wireless and are committed to push the wireless experience forward."
How AirPower works
When placing a device on the Apple charging mat, if it is an iPhone or Apple Watch, it would display a special animation on-screen showing it began charging. The iPhone would display the charging levels of the other devices on its lock screen while charging.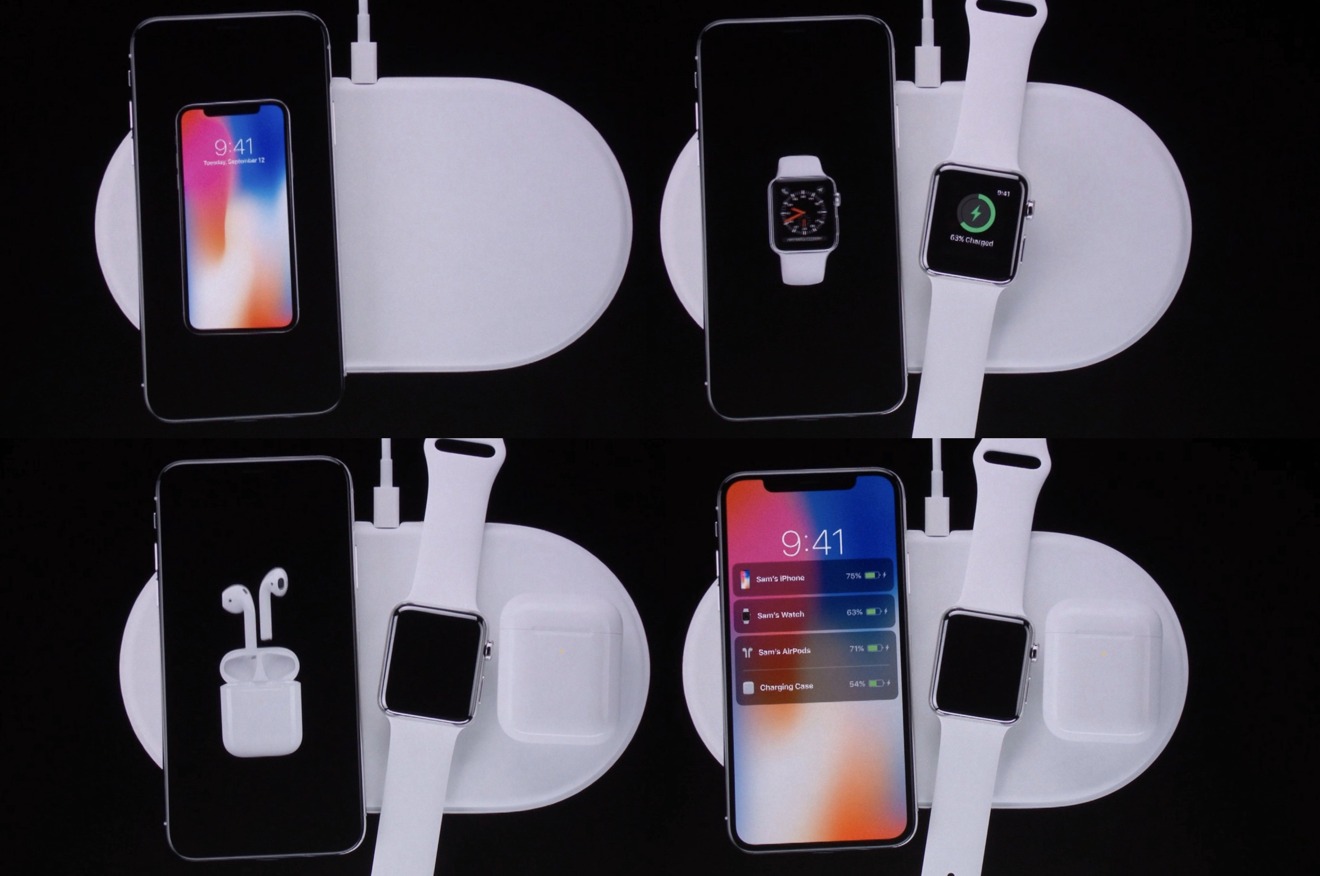 It was assumed that Apple would utilize multiple co-operative flux generators to allow devices to be placed anywhere and in any order. Other wireless chargers using the Qi standard usually use standard coils to create an inductive charging surface that requires more precise placement and generates a lot of heat.
One major complication with AirPower was its promise to deliver charging information to the iPhone while sharing the mat with multiple devices. Normally all a Qi charger needs to do is charge a battery, and the addition of data handling likely was one aspiration too many.
Third-party Alternatives
As with many Apple products and accessories, third parties were quick to attempt cloning Apple's AirPower charging mat. The biggest friction point is the Apple Watch, which requires Apple's proprietary charging puck to charge.
Initial attempts forgo the Apple Watch altogether, offering only to charge multiple phones or AirPods cases at once, and others just stuck a puck to the side or in the middle of the mat itself. Both approaches fell short of Apple's vision.
Nomad has been in the business of sleek charging mats for a few years now. Its Base Station product initially released as a regular Qi pad with two coils and an Apple Watch puck, which required precise placement but allowed charging for all of an individual's portable Apple products at once. Nomad's more recent Base Station Pro allows for placing devices anywhere and will eventually ship with an Apple Watch edition that adds a puck.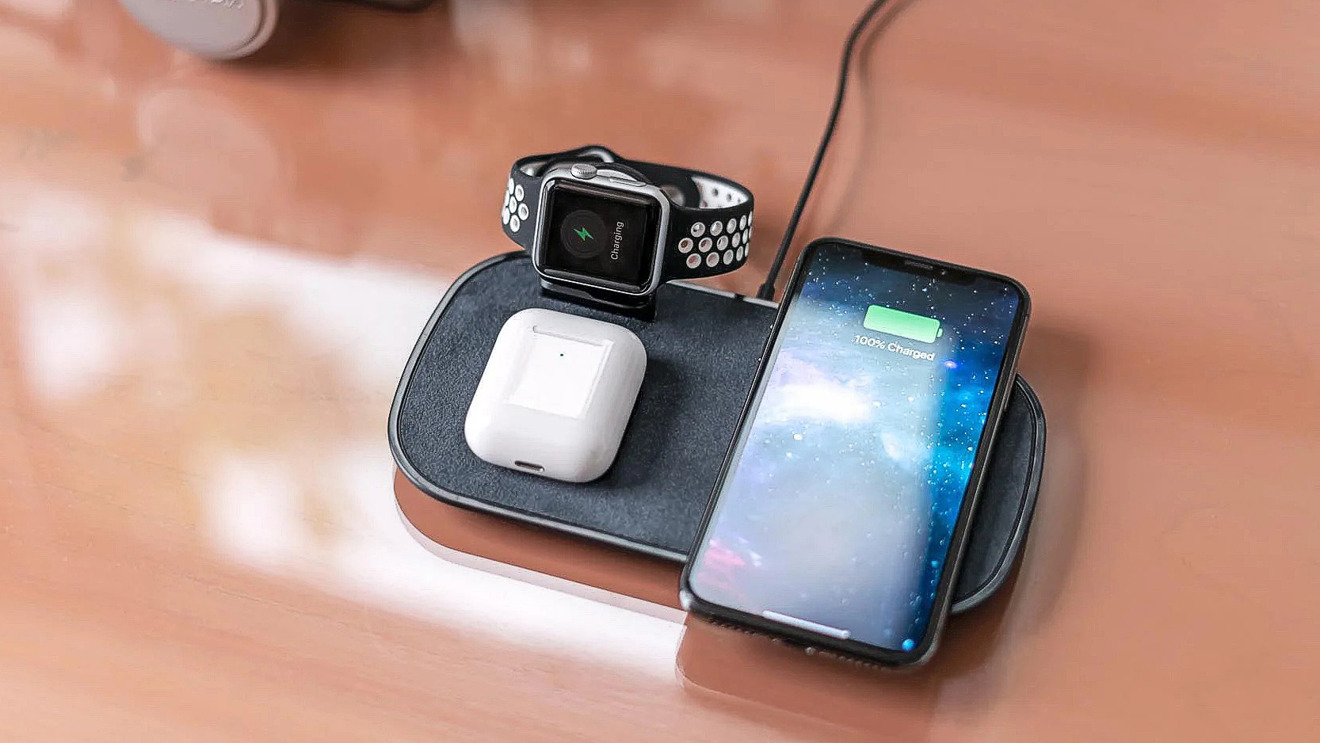 In 2020, Mophie launched the 3-in-1 Wireless Charging Pad, a device somewhat similar to AirPower. However, it requires you to place an iPhone and AirPods in specific spots on the mat. It gets around the Apple Watch problem by including a stand housing an Apple Watch charger.
Satechi also took the exact-placement approach with the Satechi Trio charger, revealed at CES 2020. Like Mophie's it has a puck that can stand up, similar to Apple's own Apple Watch charging stand. It also includes a central divot shaped like the AirPods Pro and a ring designed for a phone to be placed on.
While all of these devices emulate the concept, they never quite capture the magic promised by Apple and AirPower. AirPower's software features never made their way to iOS and do not work with any other charger.
Will AirPower Return?
Apple announced the new MagSafe magnetic charging and mounting system alongside the iPhone 12. The new charging system allows the iPhone 12 series to magnetically snap onto Apple and third-party chargers, cases, and sleeves. Apple is releasing two in-house cases: the MagSafe charger (a small puck-shaped charger that snaps onto the back of an iPhone) and the MagSafe Duo (a larger charger that supports an iPhone and an Apple Watch).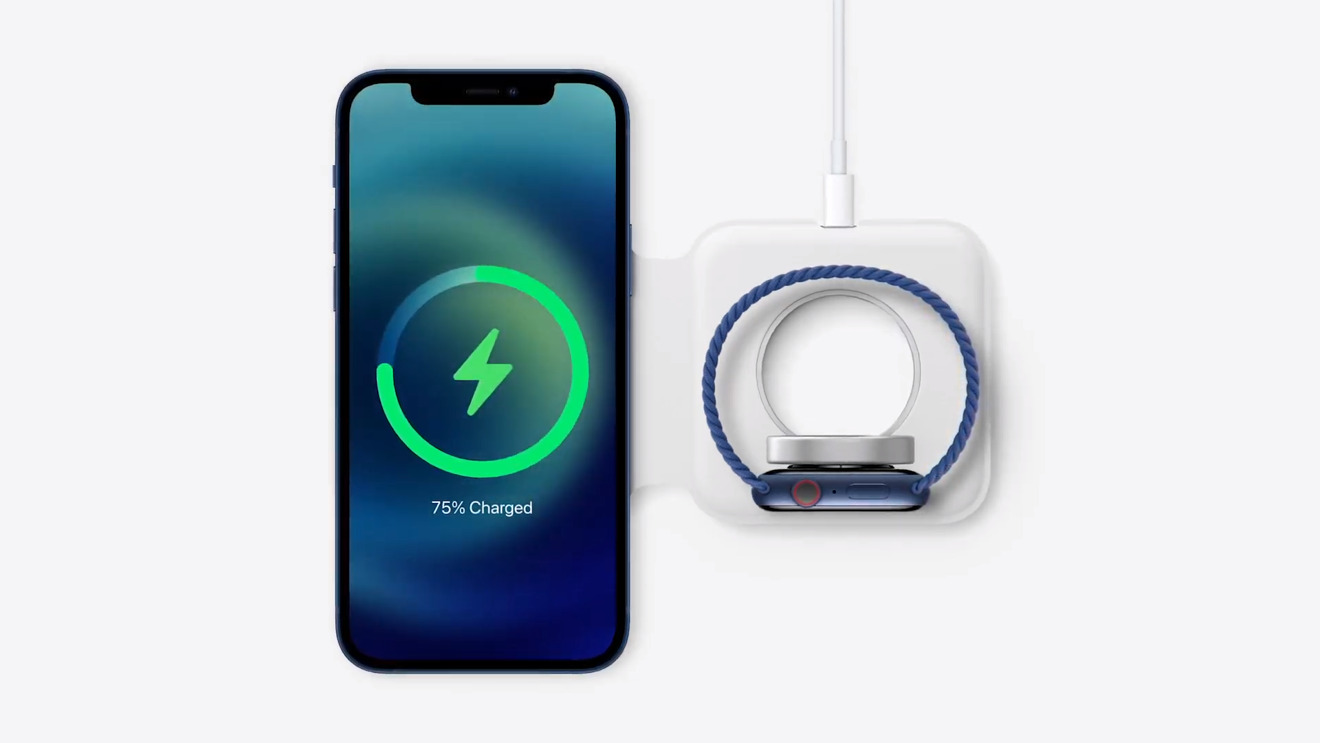 It isn't clear whether Apple continues to work on AirPower alongside MagSafe, but some analysts and leakers suggested earlier in 2020 that development was back on.
Seasoned analyst Ming-Chi Kuo had predicted a new wireless charger from Apple set to release in the first half of 2020. No details about this mat existed except being referred to as a "smaller wireless charging mat." In hindsight, he may have been referring to the MagSafe Duo.
On March 23, sources of Jon Prosser claim the "project is back on, internally." Apple is said to be trying to "re-engineer the coils to displace heat more effectively," and prototyping is "underway," though there is "no guarantee" that Apple will finalize and release the revised AirPower anytime soon.
In June 2020, Prosser shared a new set of leaked images supposedly show that AirPower, or "C68," now works with Apple Watch. However, these images were later debunked, calling the accuracy of his other AirPower leaks into question.
It is highly unlikely that Apple will announce another product like AirPower, but the product name may be reused at some point in the future. As of December 2022, nothing new has been mentioned about this abandoned product.