Phil Schiller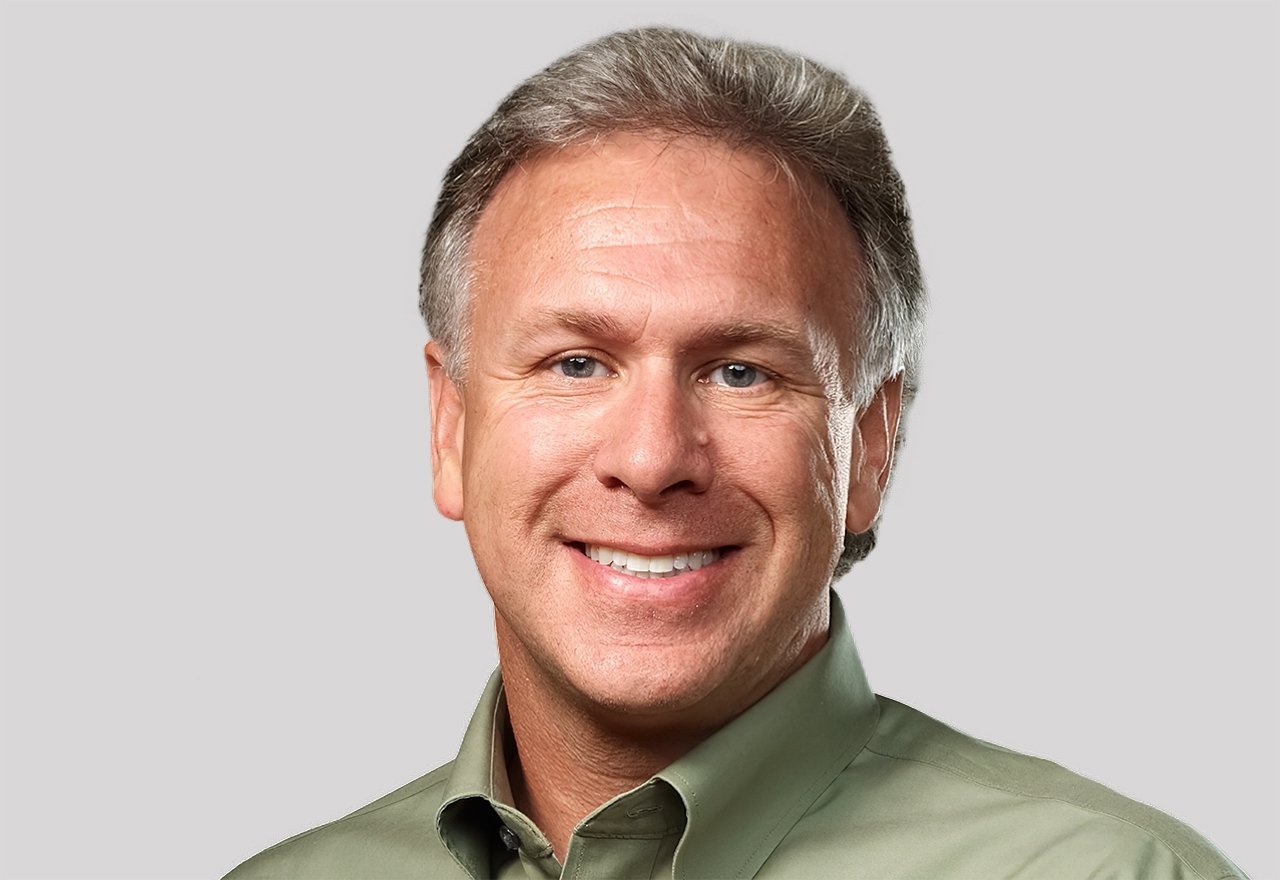 Phil Schiller is Apple's former Senior Vice President of Worldwide Marketing. He's now the company's Apple Fellow, an honorary role, but will continue to manage the App Store and Apple events. Greg Joswiak now fills the SVP of Worldwide Marketing role.
● Has a degree in biology
● First joined Apple in 1987
● Left Apple in 1993; returned in 1997
● Was briefly known as "Techno Rambo"
● Received praise for his "can't innovate anymore, my ass" comment
● Was criticized for his "courage" line
● Once jumped from the roof of a stage during a product demo
● Became an Apple Fellow in 2020
---
Phillip W. Schiller is Apple's latest Apple Fellow, a respected rank formerly held by Bill Atkinson, Steve Capps, Guy Kawasaki, Rich Page, and Steve Wozniak. It's a step up from his previous position as senior vice president of Worldwide Marketing, which is now held by Greg Joswiak.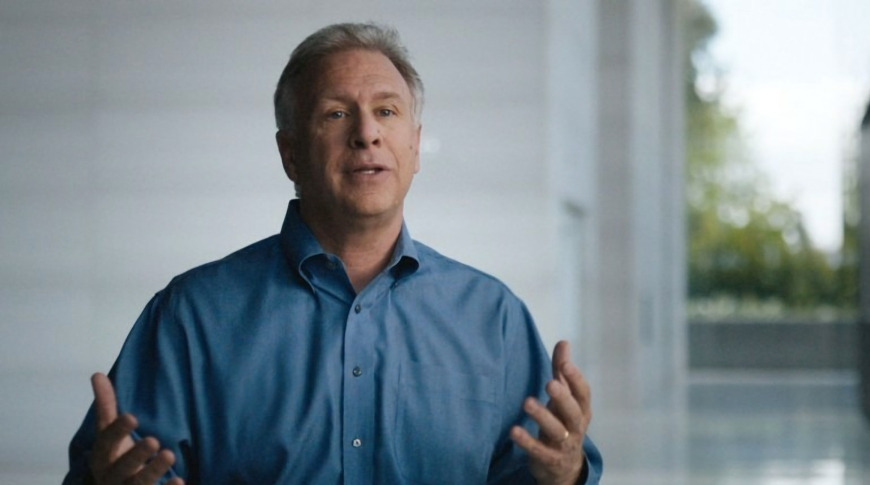 Schiller is one of the primary voices at Apple. He's smooth, charismatic, and gets consumers excited about Apple's latest innovations and products. He's also not shy when it comes to defending products and Apple as a whole. As Tim Cook stated in August 2020, Schiller "has helped make Apple the company it is today, and his contributions are broad, vast, and run deep."
For example, during WWDC 2013, he took the stage and responded to criticism that Apple had lost its engineering skill when it came to new desktops. His response?
Schiller is probably the only executive to date to say the word "ass" live during an Apple presentation, but the audience waved it away with a grin because, quite frankly, Schiller is just that smooth. In fact, he received applause for that very comment.
Three years later, he stated that Apple had courage for ditching the long-used headphone jack. The move didn't sit well with longtime Apple customers and even earned the company mockery from Samsung. But in the end, removing the headphone jack was just Apple being ahead of the game and copied by its rivals – even Samsung.
Schiller was right enough that this was something only Apple would do, but usually, the company just takes its knocks and presses on. By calling itself out as courageous, it was just too much. He's not likely to say it again.
In 2016, he defended Apple's 16GB RAM limit in the then-flagship MacBook Pro, clarifying that an additional amount, like 32GB, would require memory that wasn't low-power and an entirely different motherboard that could reduce battery space. In 2020, he came to bat for the App Store prior to CEO Tim Cook's testimony before Congress during its antitrust hearing.
Now wearing his new Apple Fellow badge, Schiller will continue to manage the Apple Store and Apple Events. "I'll keep working here as long as they will have me, I bleed six colors," he said.
Phil Schiller's History
Phil Schiller has been at Apple since 1997, but it wasn't his first time at the company. And while he has always worked in technology marketing for Apple, he has a wide-ranging background.
Schiller graduated from Boston College in 1982 with a degree in biology. If that seems far removed from computing, Schiller would probably argue that it isn't at all.
Together with his wife Kim Gassett-Schiller, whose degree is in business administration, he founded the Schiller Institute for Integrated Science and Society in 2017. Based at Boston College, Schiller says that the $25 million donation is intended specifically to bring "together students and faculty from so many different disciplines."
Phil Schiller went very quickly from biology into technology, though. Shortly after leaving college, he became a programmer and systems analyst for the Massachusetts General Hospital. In 1985, he became an IT Manager for Nolan Norton & Co, then a management consulting firm in Lexington, Massachusetts.
He didn't stay there long, however, in 1987, he joined Apple for the first time. It was Apple in the years without Steve Jobs. And by 1988, InfoWorld was saying, apparently in all seriousness, that Schiller's "job title is 'Techno Rambo' in Apple's new Business Multimedia Group."
That was in a report about that year's Comdex in Las Vegas where, the publication reported, Schiller would be demonstrating an interactive presentation tool, built with Apple's Hypercard –– and Macromedia's Videoworks.
After six years with Apple, and then two at Firepower Systems, Schiller moved to Macromedia in 1995 as vice president of product marketing.
Perhaps he might even still be there, but in 1997, Steve Jobs was back at Apple and Phil Schiller rejoined the company.
Since then, he's become a member of Apple's executive team, and a very serious, somber figure who would never jump off the top of a stage to (somehow) demonstrate Wi-Fi.
That may not have gone down in the "demo hall of fame," as Steve Jobs reportedly promised Schiller. However, one other idea certainly should have done.
It's because of Phil Schiller at the iPod gained a clickwheel. Rival MP3 players, before the iPod, all required you to repeatedly tap a Next or Down button to go through music. Schiller says he wanted a one-handed way to scroll quickly as you're jogging, and he came up with the wheel.
That may now be forgotten, as the once all-conquering iPod has vanished from the world, but it's a clue to Phil Schiller's role in Apple.
Despite always being on the marketing side, his role has seemingly never been about taking whatever product he's given and making a nice poster of it.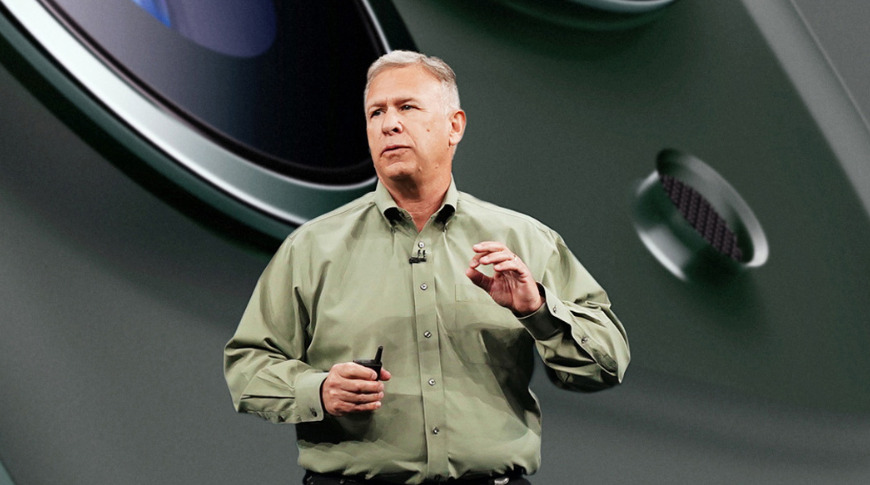 Just as much as with design, marketing is deep-rooted within Apple and Phil Schiller has been at the heart of that for over two decades.
Recognizing his outstanding contribution, Apple promoted him to Apple Fellow in August 2020, a prestigious position that grants additional stock options. He reports directly to Apple CEO Tim Cook, who said Phil Schiller will "continue to provide the incredible thought partnership and guidance that have defined his decades at Apple."