Phil Schiller says App Store fostered competition, ahead of antitrust testimony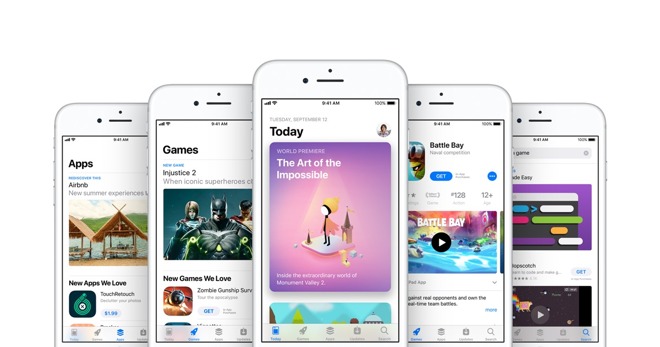 AppleInsider may earn an affiliate commission on purchases made through links on our site.
Amid antitrust scrutiny of the App Store, Apple's Phil Schiller says that the digital marketplace leveled the playing field for developers when it launched.
Apple is currently facing both questions and backlash about its App Store policies, particularly the 15% to 30% cut it takes of in-app purchases. And on Wednesday, CEO Tim Cook is set to testify about its App Store and other practices in a U.S. House antitrust hearing.
On Tuesday, Apple Senior Vice President of Worldwide Marketing Phil Schiller offered a different take about the App Store. Specifically, he said that when the marketplace launched, it actually fostered competition.
"One of the things we came up with is, we're going to treat all apps in the App Store the same - one set of rules for everybody, no special deals, no special terms, no special code, everything applies to all developers the same," Schiller told Reuters.
Schiller added that when the App Store launched in 2008 with 500 apps, that wasn't the case in PC software. "Nobody thought like that. It was a complete flip around of how the whole system was going to work," he said.
At the time, software sold through physical retail channels had to pay for shelf space at stores. That could cost up to 50% of the retail price. Even digital marketplaces like App Store predecessor Handango charged developers up to a 40% commission, potentially blocking out small developers.
"Apple took that to a whole other level. And at 30%, they were a better value," said Ben Bajarin, head of consumer technology at Creative Strategies.
Of course, apps submitted to the marketplace must adhere by Apple's guidelines, which include a clause that requires the use of Apple's own payment system for most apps. Those guidelines were originally a private list, but were published in 2010.
Schiller added that the cut that Apple takes is used to maintain the marketplace, including paying for secure servers to deliver apps and systems to vet and test them. In a previous interview, the Apple SVP said that Apple's sometimes strict guidelines are meant to ensure consistency and an overall good experience for users.
Now that Apple's digital marketplace is part of a duopoly with Google, Dogtown Studios CEO Marc Fischer said the fees should be lower. He offered the idea of the single-digit cut that payment processors.
The company 15% to 30% commission has faced backlash over the years, including most recently by Basecamp-created email app Hey. The chairman of the House subcommittee set to interview Tim Cook also equated Apple's cut to "highway robbery" in a June interview.