'AirPods 2' may not launch until the fall, Wireless Charging case coming sooner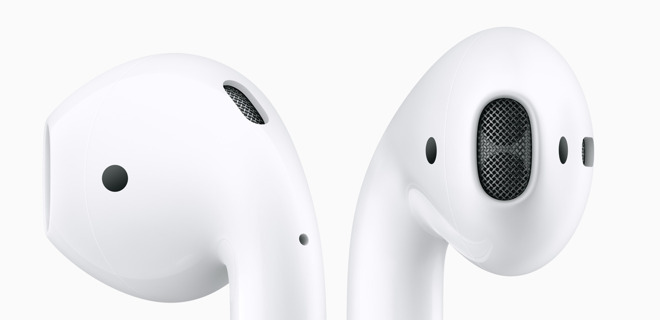 AppleInsider may earn an affiliate commission on purchases made through links on our site.
More rumors have emerged on Tuesday morning about the "AirPods 2," with the latest suggesting that they aren't arriving until late 2019.
Most of the recent speculation about the AirPods 2 has focused on a spring launch, but a new report claims that they won't arrive until the fall. According to @onleaks, a new, but "seemingly reliable" source has informed him that they will arrive later than expected by the rumor mill.
Some #AirPods2 details I got from a new and yet unconfirmed but seemingly reliable source. Thus, I can't vouch these at 100%...
- New wireless charging #AirPods Case to be launched soon BUT shipped with current AirPods
- Brand new AirPods + new color(s) likely unveiled this fall pic.twitter.com/eNYom3Xys6

— Steve H.McFly (@OnLeaks) February 12, 2019
The new source seems to confirm that the "AirPods 2" will have new color options, but little else is mentioned in the Tweet and responses. Follow-up responses to questions in the thread posed to @onleaks do reiterate that the new source is not quite fully-trusted yet, however.
Reportedly, the "AirPods 2" will look identical to the current version with a new texture for improved grip on the earbuds, and the the possibility of the unit being available in black. An expected addition of health monitoring features follows previous reports of Apple's hiring for people experienced in this field and from the many studies into the benefits of in-ear health devices.