Apple sued over RIM-developed USB charging technology following preemptive action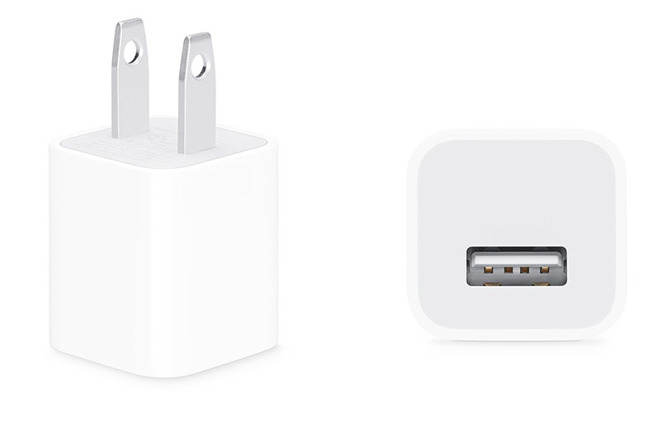 AppleInsider may earn an affiliate commission on purchases made through links on our site.
Non-practicing entity Fundamental Innovation Systems International on Monday filed a lawsuit against Apple claiming the tech giant infringes on multiple patents covering USB charging and communication technologies.
Filed with the patent holder friendly U.S. District Court for the Eastern District of Texas, FISI's complaint leverages five patents against a host of Apple hardware including iPhone, iPad, Apple Watch, iPod, Mac, charging adapters and more.
Originating from Research in Motion, the patents-in-suit — Nos. 6,936,936, 7,239,111, 7,834,586, 8,232,766 and 8,624,550 — deal mainly with USB charging technologies that "represented a fundamental break" from traditional mobile device charging systems, according to the suit. The new technology, developed over the past two decades, is claimed to have laid the groundwork for increased performance and abundance of popular features seen in today's portable devices.
The patents detail charging subsystems that interface with the USB protocol to draw current from power adapters, host computers or other devices. In particular, the technology deals with identification signals received via the USB interface, which can be massaged to enable power throughput that goes beyond limitations set by the USB specification.
FISI acquired the patent cache from RIM, then operating under the BlackBerry banner, in 2015 and has leveraged the intellectual property in a series of lawsuits targeting major electronics corporations. In 2016, FISI filed suit against Huawei, LG and Samsung, ultimately prompting each company to license the technology in 2018.
Apple was informed of potential infringement in a letter sent to VP and chief IP counsel B.J. Watrous in December 2015. Subsequent letters detailing alleged infringement were sent to Apple's head of patent acquisitions Denise Kerstein and legal counsel of IP transactions Jeff Lasker in 2017.
Apple responded to FISI's pleas to license the RIM IP in a letter dated April 5, 2018, saying it believed the patents were invalid in light of multiple requests to the U.S. Patent Trial and Appeal Board for inter partes review of the current patents-in-suit. The PTAB later denied all IPRs save one related to a claim in the '550 patent.
More recently, Apple met with FISI in August and November of 2018 to discuss a potential licensing deal. Negotiations were slated to continue this month, but Apple filed a declaratory judgment action with the Northern District of California two days prior to a Feb. 7 meeting.
A preemptive strike, the California suit seeks a declaration that Apple does not infringe on FISI's patents. As Apple points out in its defense, the devices and adapters at issue in the FISI case do not rely solely on USB standards, but also incorporate proprietary Lightning connector technology that apply modified communications signals to charging subsystems.
FISI in its case seeks compensation for infringement plus interest with a possibility to treble damages. FISI is ultimately looking to force a settlement that will see Apple license the USB charging technology for a slate of hugely popular products.