Apple's Beats releases 'NBA Collection' Studio3 Wireless headphones in six team colors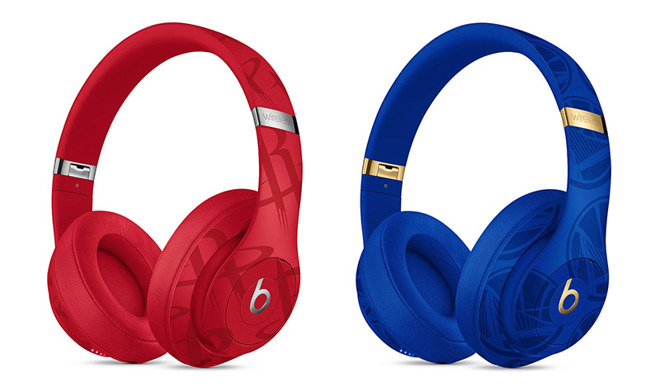 AppleInsider may earn an affiliate commission on purchases made through links on our site.
Some five months after Apple inked a deal to make Beats the official supplier of audio products for the National Basketball Association, the company on Thursday announced availability of "NBA Collection" Studio3 Wireless models that sport colors and livery from six teams.
Unveiled on Apple's online storefront, the new Studio3 Wireless collection adorns the headphones in six different skins, each featuring the logo and color of an NBA team.
Six teams are represented in the first batch of what is expected to be a comprehensive collection of NBA-themed hardware. Initial options include "Celtics Black," "Warriors Royal," "Rockets Red," "Lakers Purple," "76ers Blue" and "Raptors White," representing the Boston Celtics, Golden State Warriors, Houston Rockets, Los Angeles Lakers, Philadelphia 76ers, and Toronto Raptors, respectively. Ear cups for the Raptors, Celtics and 76ers models are done up in those teams' secondary colors.
Patterns created from team logos cover the headphone's exterior, while gold or silver accents highlight the metal folding mechanism and Beats emblem.
Like other special edition Beats products, the underlying Studio3 Wireless headphone remains unchanged and features Apple's W1 chip for Apple ID-based device switching and Pure Adaptive Noise Canceling. An internal battery lasts 22 hours with Pure ANC on, or 40 hours in low-power mode, while Fast Fuel technology enables up to 3 hours of playback on a ten-minute charge.
Beats signed a deal to become the NBA's official supplier of headphones and speakers last September. Under terms of the partnership, Beats provides various products to players that are shown off at events like the NBA Draft and All-Star game.
Apple needs to strike individual licensing arrangements with each NBA franchise in order to manufacture products with their respective liveries. Whether the company intends to expand its Beats offering beyond the six teams represented in the first release is unknown.
Beats Studio3 Wireless NBA Collection models sell for $349, with "Lakers Purple," "Rockets Red" and "Warriors Royal" slated to hit store shelves on Feb. 19. The two-tone "Raptors White," "Celtics Black" and "76ers Blue" are listed as coming soon.