Apple's safety report for 'Project Titan' testing comes in at just 7 pages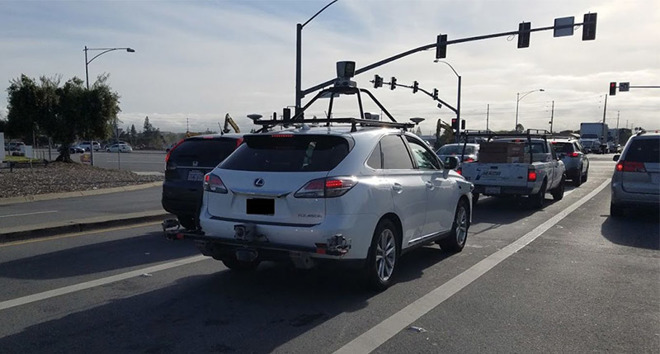 AppleInsider may earn an affiliate commission on purchases made through links on our site.
Apple on Wednesday released a voluntary safety report for its self-driving car project, significant mainly for how little the company is willing to share.
The document, submitted to the U.S. National Highway Traffic Safety Administration, comes in at a mere seven pages — dozens less than some of Apple's rivals in the space. Absent are any statistics on the performance of vehicles, or any plans for future tests, much less anything it might launch commercially.
Instead the report promotes Apple's safety, privacy and security practices, and offers a simplified view of equipment, testing and driver requirements.
"The sensing component is able to determine where the vehicle is located in the world and can identify and track surrounding objects, such as other vehicles, pedestrians, and bicyclists," Apple says in one section. "This is accomplished using a combination of sensors, including LiDAR, radar, and cameras, and provides high-resolution 360-degree 3D coverage around the vehicle."
That wording could describe virtually any self-driving car program.
The company does mention "testing at closed-course proving grounds" in addition to its real-world experiments. Rumors have hinted at such work, but the company has kept it a closely-guarded secret.
The ultimate goal of Apple's "Project Titan," if one has solidified, is unknown. The company may be designing a full-fledged vehicle, or could still be focusing solely on a platform to shop to third parties. Recently the team lost over 200 workers, though at least some of them have been reassigned.