Apple's macOS adds official support for AMD Radeon RX 560 eGPUs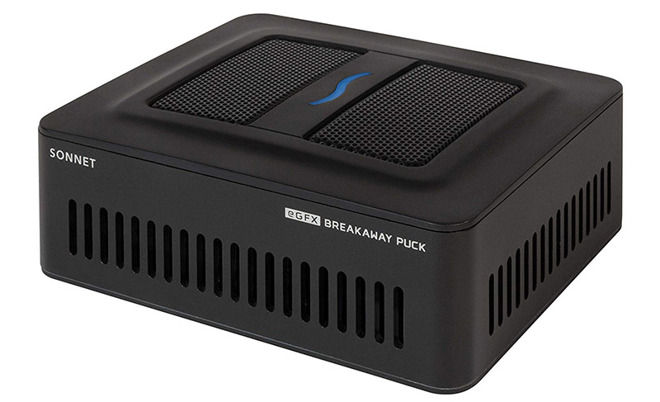 AppleInsider may earn an affiliate commission on purchases made through links on our site.
Apple in an update to a support document on Thursday announced initial macOS external graphics card compatibility with AMD's Radeon RX 560, as accomplished through Sonnet's Radeon RX 560 eGFX Breakaway Puck.
For reasons unknown, Apple removed AMD's RX 560 from the list of cards supported by macOS 10.13.4 prior to the update's release in March 2018. Integration returned today as a "recommended" Thunderbolt 3 all-in-one eGPU solution.
Specifically, Apple suggests the Sonnet Radeon RX 560 eGFX Breakaway Puck, a standalone device currently selling for $399 on Amazon.com.
It appears that Mac users looking to boost their workflow with an RX 560 will have to deal with a few limitations. Apple notes playback of HDCP-protected content from iTunes and certain unnamed streaming services is not supported on displays directly connected to an RX 560-based eGPU, including Sonnet's device. Said content can, however, be viewed on the built-in display of a MacBook Pro, MacBook Air and iMac, the document reads.
After an extensive beta testing period, Apple offered support for eGPU hardware with macOS 10.13.4, allowing users to accelerate graphics-intensive tasks like professional image editing apps, games and virtual reality applications.