Apple's 'iPhone can do what?' site refresh highlights privacy, usability, and entertainment [u]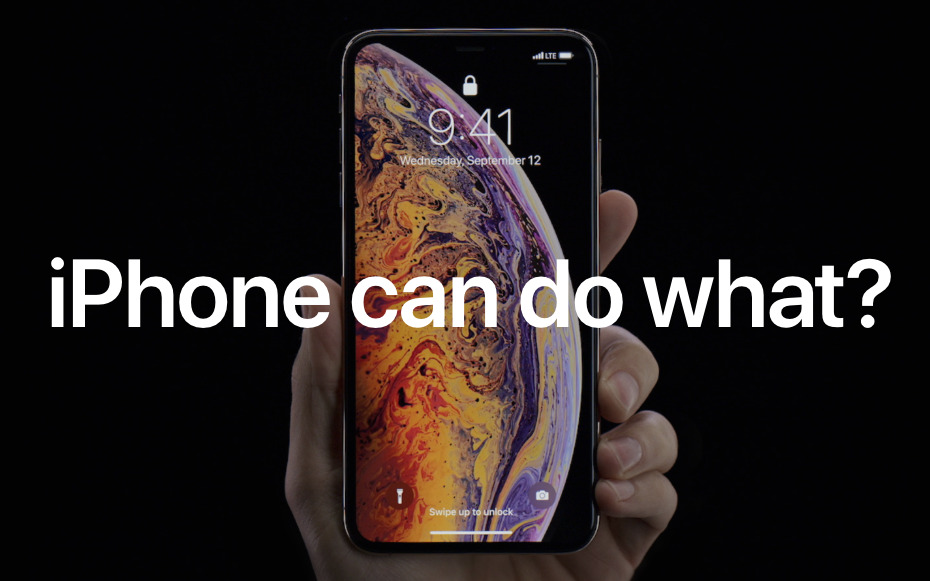 Apple has refreshed part of its website detailing the iPhone's key features, with the "iPhone can do what?" page highlighting the smartphone's different functions and services, including those relating to privacy, usability, and entertainment.
Updated on Wednesday, the iPhone features page has the title "That's iPhone," and uses a new tiled design that lists many of the major features the iPhone possesses. While some elements are simply images with links to see more information, some consist of videos that show to users the features in action.
The list of highlighted features include how every iMessage communication is secured with end-to-end encryption, the water resistance of the latest models, mass communication with Group FaceTime, the ability to find and remotely wipe a misplaced handset, and Do Not Disturb While Driving.
Some elements offer a quick guide to using features, including basic functionality such as recording the screen or creating a Memoji, though it also offers some more in-depth tips as well. For example, the page teaches how to use search in Photos to find images of bicycles and to pick the best shot from a Live Photo, as well as how to use the ARKit-based Measure app.
The latest website addition follows five days after another change, advising users about their devices. The "There's More to iPhone" campaign in the UK and France offers videos and information about the security and privacy credentials of the flagship mobile device.
Update: Complementing the "iPhone can do what?" website revamp, Apple on Wednesday published a series of short videos to YouTube showcasing certain iOS features and capabilities.