Dialog Semiconductor expects growth after $600M Apple chip deal concludes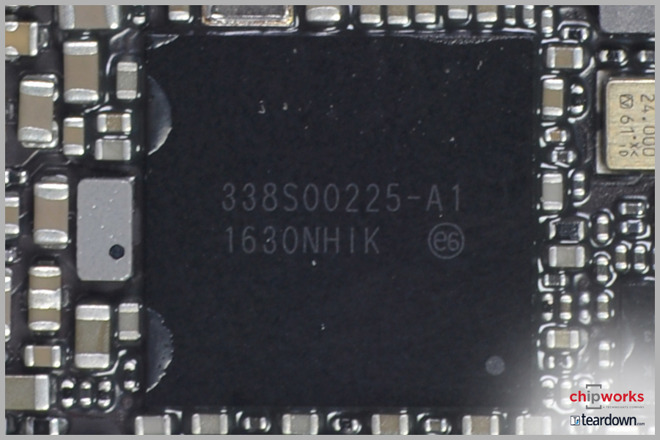 AppleInsider is supported by its audience and may earn commission as an Amazon Associate and affiliate partner on qualifying purchases. These affiliate partnerships do not influence our editorial content.
Dialog Semiconductor is anticipating a drop in revenues for 2019, in part due to the completion of a $600 million deal with Apple, but at the same time the rest of the chip design firm's business is expected to show growth, a claim that investors seem to be happy about.
Apple made an agreement to gain patent licenses, assets, and employees from Dialog Semiconductor in October 2018, as part of the $600 million deal to bring the iPhone power management designs in-house. As part of the purchase, $300 million was provided as an upfront payment, with a separate $300 million set aside for purchasing other assets over the next three years.
The first part of the deal is expected to complete in the first half of 2019, with the cash being used to support other areas of the business.
According to the latest forecast for Dialog Semiconductor, the firm anticipates a slight drop in revenue for this year by "single digit percent," reports Reuters, a more optimistic figure than the analyst consensus of a 9 percent fall.
The reduction is in part caused through the Apple deal itself, as Dialog is attempting to reduce its exposure to Apple, which it currently relies on for approximately three quarters of its revenue. With its completion, Dialog anticipates Apple will reduce its dealings with the company over the following years, as it moves towards producing its own power management integrated circuits (PMICs) for the iPhone and other devices.
By increasing its involvement on "Internet of Things," automotive, and industrial projects, Dialog anticipates to bring the approximately 75 percent of revenue derived from Apple down to between 30 and 45 percent by 2022.
Despite the reduction of Apple-related business, the rest of Dialog's interests are expected to have annual growth rates of 30 to 35 percent. For the moment, Dialog will still see revenue from Apple, as in November it advised it hadn't seen a reduction in orders from the iPhone maker.
Aside from supplying PMICs to Apple, Dialog also offers other elements for use in iPhones. It inked a "broad range" of new contracts with Apple late in 2018 for audio subsystems, charging, and other mixed-signal integrated circuits. Revenue from those new contracts is believed to make an impact to its bottom line in 2019 and continue to grow over the next two years.
"We are entering a new chapter from a position of strength," Dialog CEO Jalal Bagherli advised to analysts. Dialog is said by the chief executive to have "a lot of engines of growth" that will help it in 2020 and beyond.