Online Chinese stores now cutting iPhone XS Max price by up to $250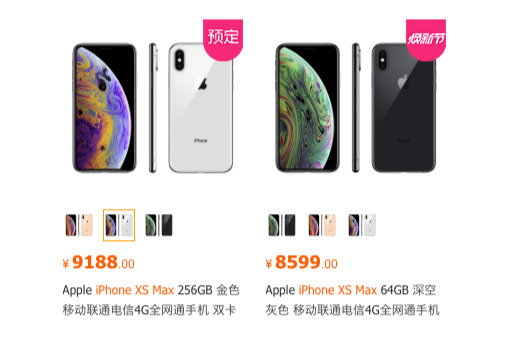 AppleInsider is supported by its audience and may earn commission as an Amazon Associate and affiliate partner on qualifying purchases. These affiliate partnerships do not influence our editorial content.
Two months after mass discounts previously led to price cuts on some iPhone models, vendors in China are expanding that to now also include the iPhone XS and iPhone XS Max.
Online stores in China have begun a second wave of severely discounted prices on iPhones this year and for the first time included the iPhone XS and iPhone XS Max. Price cuts include over 1,000 Yuan or approximately $150 for a 64GB iPhone XS. The 256GB iPhone XS Max is being discounted by 1,700 Yuan or $250 by one reseller. The moves follow Apple's poor sales in China.
According to Reuters, many online resellers in China are cutting prices and the news service reported on details from three. Suning.Com, Pinduoduo and JD.com are each reported to be offering these discounts, though none would discuss the reasons with Reuters.
While different stores are discounting by varying amounts, the discounts mean that, for example, Suning is selling the iPhone XS 64GB to 8599 yuan ($1,282) versus $999 in the US. Similarly, JD.com has discounted the iPhone XS Max 256GB down to 9999 yuan ($1,490.50), versus $1,249 in the US.
Pinduoduo is a platform for many resellers, and some of those discounted the iPhone XS in January. However, neither Suning or JD did so, making this is an expansion of which Apple phones are receiving discounts.
At time of writing, Suning is offering certain discounts for a very limited time with a countdown clock set to expire today. Reportedly, Suning saw sales of Apple products rise 83 percent during its January price cut.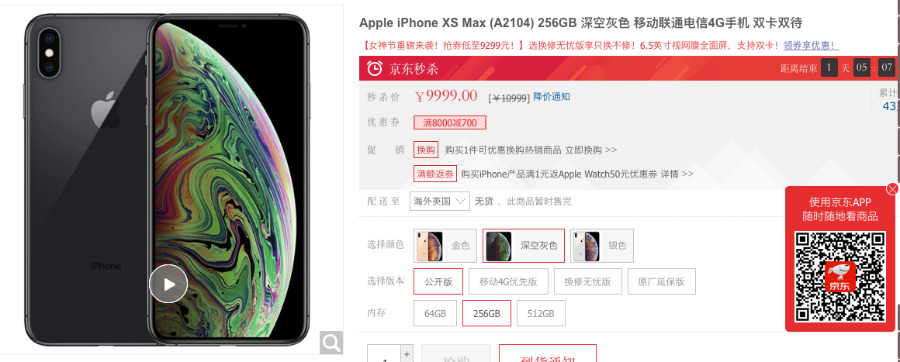 Apple has not commented on this latest round of price cuts. However, the company did lower its own prices in China after Tim Cook revealed details of international pricing plans in February's quarterly results earnings call.