Qualcomm out billions of dollars as Apple wins summary judgment in breach of contract lawsuit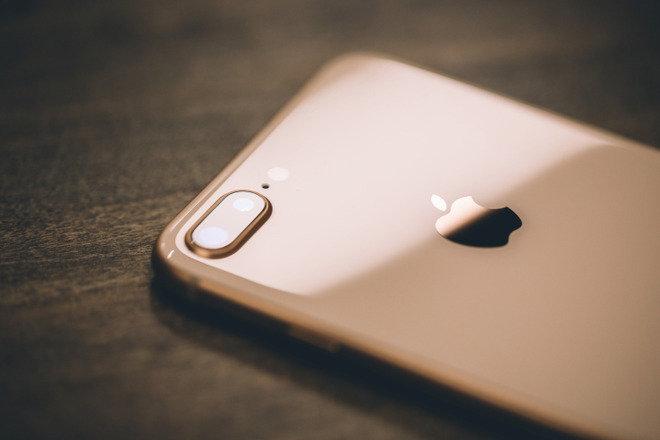 In a determination delivered by a California federal court on Thursday, Qualcomm was found to have no grounds for the clawback of funds dispensed to Apple under an incentive payments agreement, nor relief of payments withheld, meaning the chipmaker is out billions of dollars.
The summary judgment from Judge Gonzalo P. Curiel of the U.S. District Court for the Southern District of California, handed in today, finds Qualcomm's counterclaims to a clawback based on a Business Cooperation and Patent Agreement (BCPA) without merit.
As noted by FOSS Patents' Florian Mueller, Qualcomm sought a reimbursement of billions of dollars handed to Apple as part of quarterly BCPA payments paid out over a period of three years. Under the agreement, Apple promised not to "initiate or induce certain types of litigation or investigations."
Summarized by Mueller, Qualcomm's arguments claimed Apple broke its BCPA commitment by speaking with — "lying" to — Korean antitrust regulators, allegedly inducing Samsung to influence the Korea Fair Trade Commission in expanding its investigation of Qualcomm business practices, allegedly attempting to expand the scope of a European Commission probe and allegedly inducing the U.S. Federal Trade Commission to level an antitrust lawsuit against the chipmaker. Further, Qualcomm claimed the BCPA's safe harbor clause does not cover Apple's decision to respond to questions from government regulators.
Qualcomm in its counterclaim asserted that the BCPA prohibitions do not contravene public policy regarding cooperation with government regulatory bodies. Judge Curiel took issue with the stance.
"Under these circumstances, enforcing the BCPA so as punish Apple for responding to regulatory investigations would deter parties from responding to regulatory investigations and have the effect of concealing ongoing illegal conduct to the detriment of the public and perpetuating improper conduct," Curiel writes.
Judge Curiel disagreed with Qualcomm on each of the antitrust-related enforcement contingencies, effectively siding with Apple in its motion for partial summary judgment. As such, Qualcomm is not entitled to a refund of payments tendered and is not released from making further payments under the BCPA, like funds allegedly withheld over Apple's participation in an FTC probe. Qualcomm stopped paying rebates to Apple in September 2016.
The summary judgment is one of many moving parts in Apple's case against Qualcomm. The Cupertino, Calif., tech giant initially sued over a breach of contract on Qualcomm's part that amounts to nearly $1 billion in patent royalty rebates. Thursday's ruling applies to a Qualcomm counterclaim that sought to claw back funds paid out to Apple between 2013 and 2016, the effective dates of the BCPA, as well as the onus for rebates withheld in 2016.
Judge Curiel's ruling does not take effect until a trial slated for April is completed. Qualcomm will likely appeal the decision.
Apple is fighting Qualcomm on multiple fronts as part of a wide-ranging legal battle that spans the globe. Most recently, jurors in San Diego heard closing arguments in a patent infringement case leveled by Qualcomm. The jury is still deliberating, but a decision is expected to arrive this week.