AAPL now 'strong buy,' will climb back to $225 in 2019, says Needham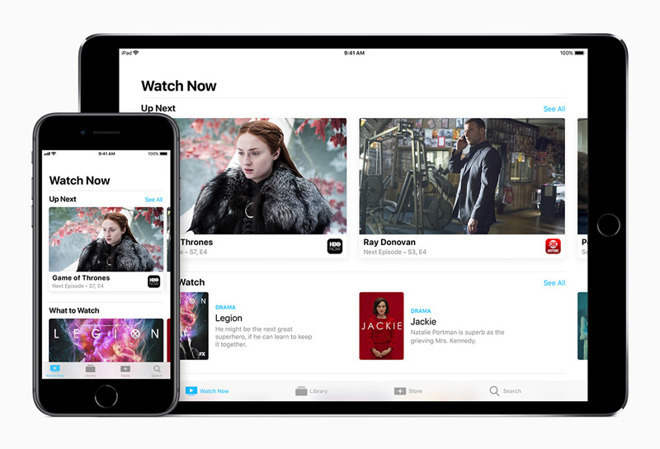 Apple's ecosystem is an attractive proposition for investors, Needham analysts claim as the firm upgraded the iPhone maker's stock from a "buy" to a "strong buy" rating, advising it anticipates good results for Apple's Services, Apple Watch, AirPods, and other areas in the future.
Ahead of an event that is expected to launch both the Apple News subscription and video streaming offering on March 25, Apple is being considered an extremely valuable company by Needham. Analysts for the firm have raised its price target for the company from $180 to $225, at the same time as upgrading the rating, with the new target representing a 20-percent increase of the $188.16 per share price hit at Wednesday's market closure.
The potential for Apple's growth stems from its Services and other non-iPhone areas, the firm told investors on Thursday. "We anticipate better than previously expected results from both Services and Wearables, Home and Accessories, as well as valuation upside created by falling churn and strong barriers to entry" for competitors, wrote analyst Laura Martin.
Needham suggests the video streaming project, which is thought will offer iOS device users access to original programming, will "drive higher lifetime value" for 900 million users. It is thought the service would provide the access to Apple-created content for free, at least at first, with third-party services being offered under a subscription.
The shift from reliance on iPhone revenue towards other sources, such as Services, has been speculated by Needham and others, as Apple tries to find ways to keep profit growth positive. "Our 1Q19 proprietary survey tells us that, whether or not Wall Street believes AAPL is an ecosystem company, its users do," advised Martin.
The focus on Services and other elements has been picked up by other analysts. J.P. Morgan has speculated Apple should use its cash hoard to make considerable investments in gaming and video streaming to make its Services business grow even more, while Morgan Stanley believes Monday's launches could take Apple back to a $1 trillion valuation.
The shift away from iPhone reliance was also brought up by Loup Ventures' Gene Munster in May 2018, suggesting at the time the concept of "Apple as a Service."