New York Times CEO compares Apple news service to Netflix, cautions against partnership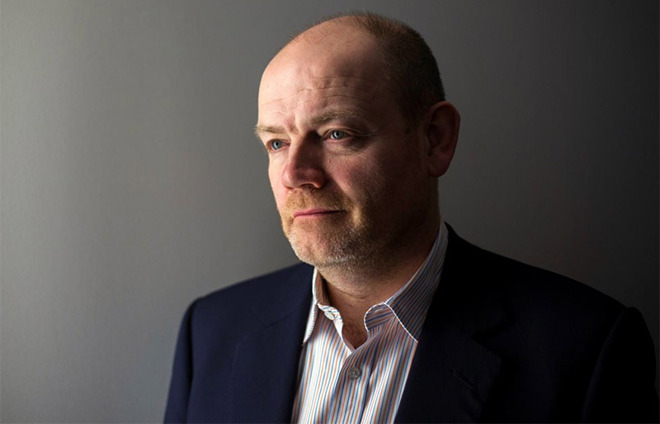 AppleInsider may earn an affiliate commission on purchases made through links on our site.
New York Times CEO Mark Thompson in an interview on Thursday offered a pessimistic take on Apple's news subscription service, saying publishers should not rely too heavily on third-party services for digital distribution.
When asked by Reuters whether The New York Times planned to partner with Apple on the tech giant's forthcoming news service, Thompson deflected.
"We tend to be quite leery about the idea of almost habituating people to find our journalism somewhere else," he said. "We're also generically worried about our journalism being scrambled in a kind of Magimix (blender) with everyone else's journalism."
He went on to liken a potential deal with Apple to agreements film and television production companies struck with Netflix when the one-time DVD rental company forged the beginnings of what would become a massive digital streaming market.
"If I was an American broadcast network, I would have thought twice about giving all of my library to Netflix," Thompson said. "Even if Netflix offered you quite a lot of money. [ ... ] Does it really make sense to help Netflix build a gigantic base of subscribers to the point where they could actually spend $9 billion a year making their own content and will pay me less and less for my library?"
Hollywood was eager to take Netflix's money, perhaps without fully understanding the ramifications of its actions. Building on a base of licensed third-party content, Netflix was able to build a substantial audience and produce its own catalog of original shows that now competes with those very same offerings.
While Thompson did not explicitly comment on talks with Apple, the general tone of today's published interview suggests The Times will not be part of a for-pay service expected for unveiling next week. The CEO said his publication has no plans to distribute content through third-party platforms, and will instead focus on bolstering its in-house digital subscription brand. Still, the Gray Lady is not above tapping younger demographics through experimental projects involving products like Snapchat.
Apple is widely expected to reveal a news subscription service alongside a video streaming product at a special event on March 25.
Though the tech giant is leveraging its massive installed user base as an incentive to join the new news initiative, publishers are reluctant to hand over control of content on what is said to be onerous terms. Previous reports claim Apple is demanding a 50 percent cut of revenue on an anticipated subscription rate of $10 per month. By comparison, The Times charges $15 a month for access to its own platform.
While many major publishers are undecided about inclusion, or have declined outright, Apple has reportedly landed The Wall Street Journal in what is viewed as a major coup for the as-yet-unannounced service.
AppleInsider will be on the scene in Cupertino with live coverage of Apple's March 25 press event starting at 10 a.m. Pacific, 1 p.m. Eastern.