Hands on and benchmark testing of Apple's 2019 iMac 4K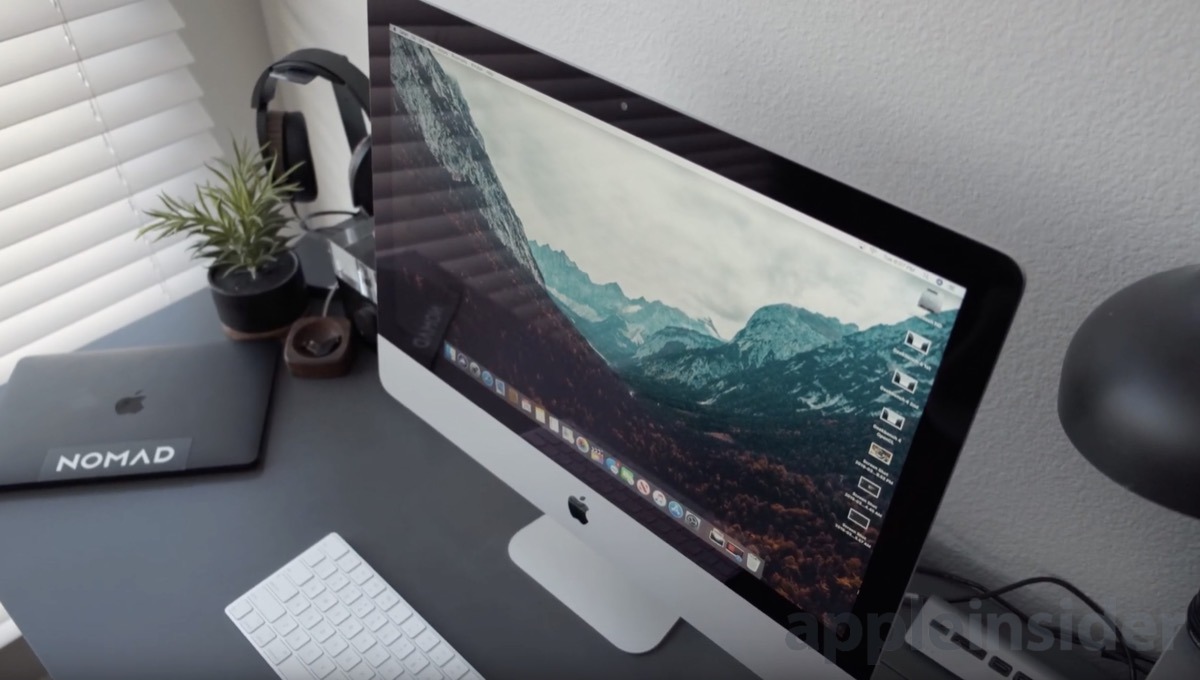 Apple's refreshed iMac 4K has arrived! While it's going to take a while to give you our full review of the new model, we've got some thoughts, and some tests to share now.
Specs and design
In terms of overall design, not much has changed, but internally — lots has. Looking at the iMac, everything about it is familiar. The thick bezels around the display, the tapered slim design. It's the same iMac we've seen since its 2015 debut.
You can now pick up the new 21.5-inch iMac 4K with an eighth generation i3 quad-core processor, an i5 six-core processor, or an i7 six-core processor which supports hyper-threading — particularly helpful for video creators and editors.
Apple's biggest-selling iMac model has historically been at the lowest end model possible, until the iMac 4K launched, and then it was the lowest end iMac 4K, versus the model without a Retina Display. So, related to that, the one we have in our lab is the base configuration with a 3.6GHz quad-core i3 processor, 8GB of RAM, and a 5400RPM 1TB hard drive. It's equipped with the AMD Radeon Pro 555X graphics card with 2GB of VRAM.
All of this retails for $1299 before taxes.
Benchmarks
Starting off with Geekbench 4, our machine got a single thread score of 4819 and a multi-core score of 14410 which is nearly identical in terms of performance as a base model Mac mini. The 2017 base model iMac 4K with a seventh generation i5 processor has a single core score of 4450 and multi-core score of 12817.
Regardless of the i3 branding in the new iMac 4K, you're still getting slightly better performance on the newer model.
Benchmarks are controversial. They are never a direct correlation to any individual's workflow. And, they keep changing as computer power grows and paradigms shift. Specifically, an AppleInsider testing stalwart, Cinebench now has an R20 version, completely incompatible with results from the R15 version.
The newer R20 version has increased the workload complexity, increased the memory use, and adopted the latest rendering engine from Cinema 4D R20 which ultimately will give us much better and accurate results. We'll be using this going forward, rather than the R15.
In our testing, the iMac 4K posted a CPU score of 1472. For comparison, our 2018 MacBook Pro with a six-core i7 Processor posted a CPU score of 2396 which is only about 1.6x higher than the iMac 4K
Next, we fired up Unigen Heaven which is a a gaming benchmark — but still is a good indicator of overall graphical prowess. With everything set to default, and quality in medium we decided to run this test several times to find out how the Radeon 555X performs under load.
Our iMac 4K got a score of 749, and an average frames per second of 29.7 with a max FPS of 56.6. But, $200 more and get a better processor and graphics card, and there is the more expensive Vega 20 graphics option as well.
In BlackMagic's Disk Speed Test, the $1299 base iMac 4K tops out at around 100MB/s for both its read and write speeds thanks to that 5400 RPM hard drive. You can opt to upgrade to the 1TB Fusion drive for $100 extra and get slightly better performance, or spend an extra $200 and get a 256GB SSD which will drastically improve the iMac's performance, though lower storage capacity.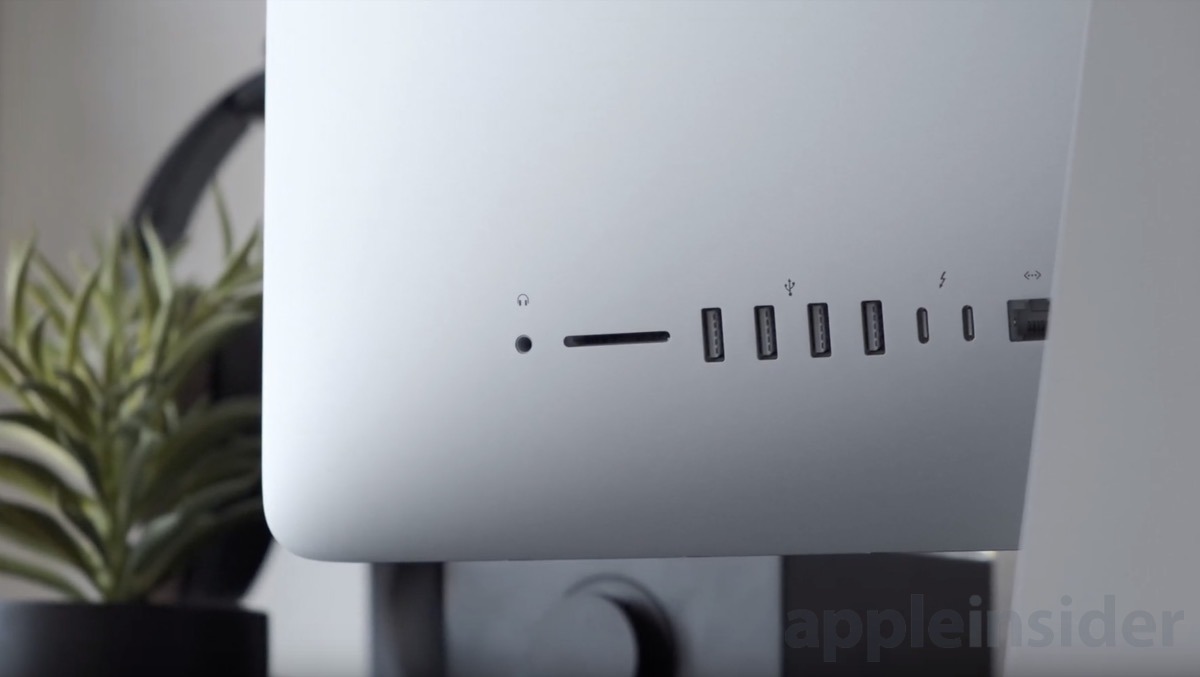 If you're a content creator and you're curious about Final Cut Pro X's performance, we edited a 5 minute 4K H.264 footage that was shot on our Fuji X-T3, added color correction, adjusted the saturation and contrast. We exported the same files several times with background rendering on and off. And with it on, we got an exported file around 3 minutes to 3:30 minutes. With background rendering off it exported the video around 3 minutes and 45 seconds to 4 minutes and 15 seconds.
Even this early in the testing process, we wouldn't recommend editing anything higher than 1080p on this base model iMac, because 4K playback stutters from time to time. But, if you're looking to edit and put together a quick family video of some sort, you can do that with no issues on this machine.
As we said, these are just our early impressions of the unit. There's lots more to come, as we dig deeper into the hardware, generate content with it, and live with it on a day-to-day basis.
Where to buy
If you're on an older machine and looking for a new desktop, the 2019 iMac 4K is sure to be an enticing option. Performance was as good as we'd expect at the price point, we just wish Apple had pushed out a redesigned chassis sooner rather than later.
Discounts are also available on the new release. Amazon is currently running a promotion knocking $200 off the standard 2019 iMac 4K, bringing the price down to a record low $1,099. At press time, units are temporarily on backorder, although Amazon is still accepting orders at the discounted price.
Looking for an upgraded model? Select configurations are also $100 off with our exclusive coupon at Adorama.