2019 iMac performance ranges from 5% to 66% increase over previous models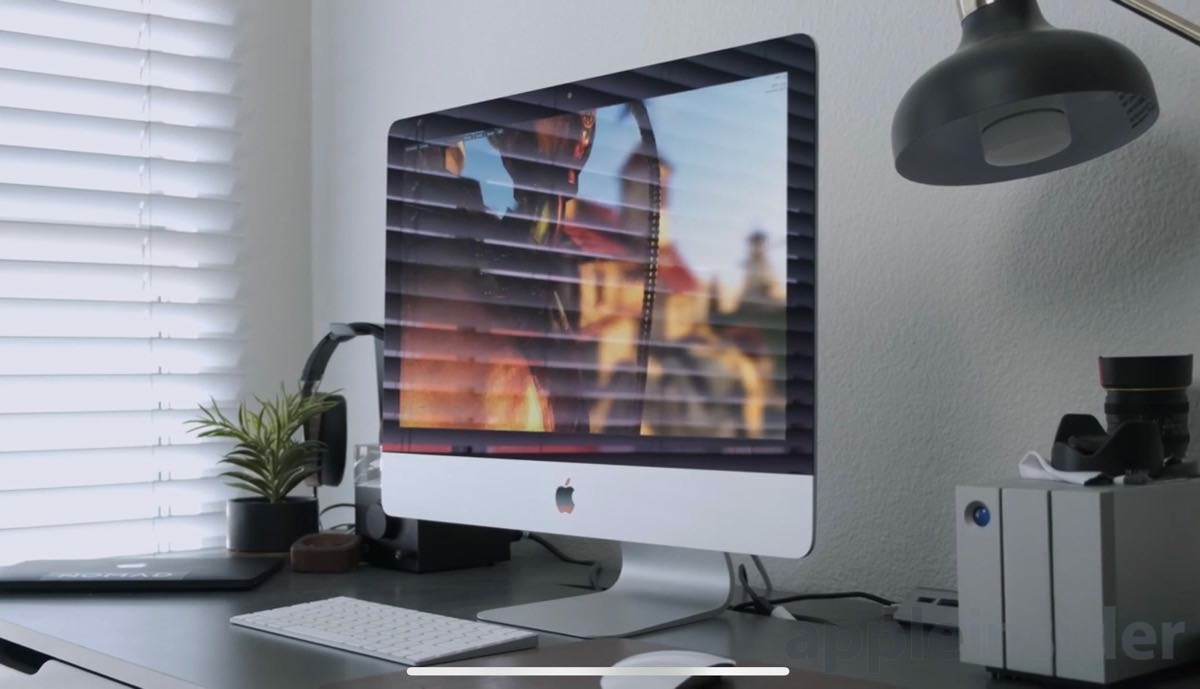 The new 2019 iMacs have just started being delivered to customers, and there are now a wide set of benchmarks that span the entire refreshed lineup.
Shared by Geekbench's John Poole, the new benchmarks show the impressive gains of the Intel 8th and 9th-generation Coffee Lake chipsets. The benchmarks were naturally from Geekbench 4's CPU and GPU tests.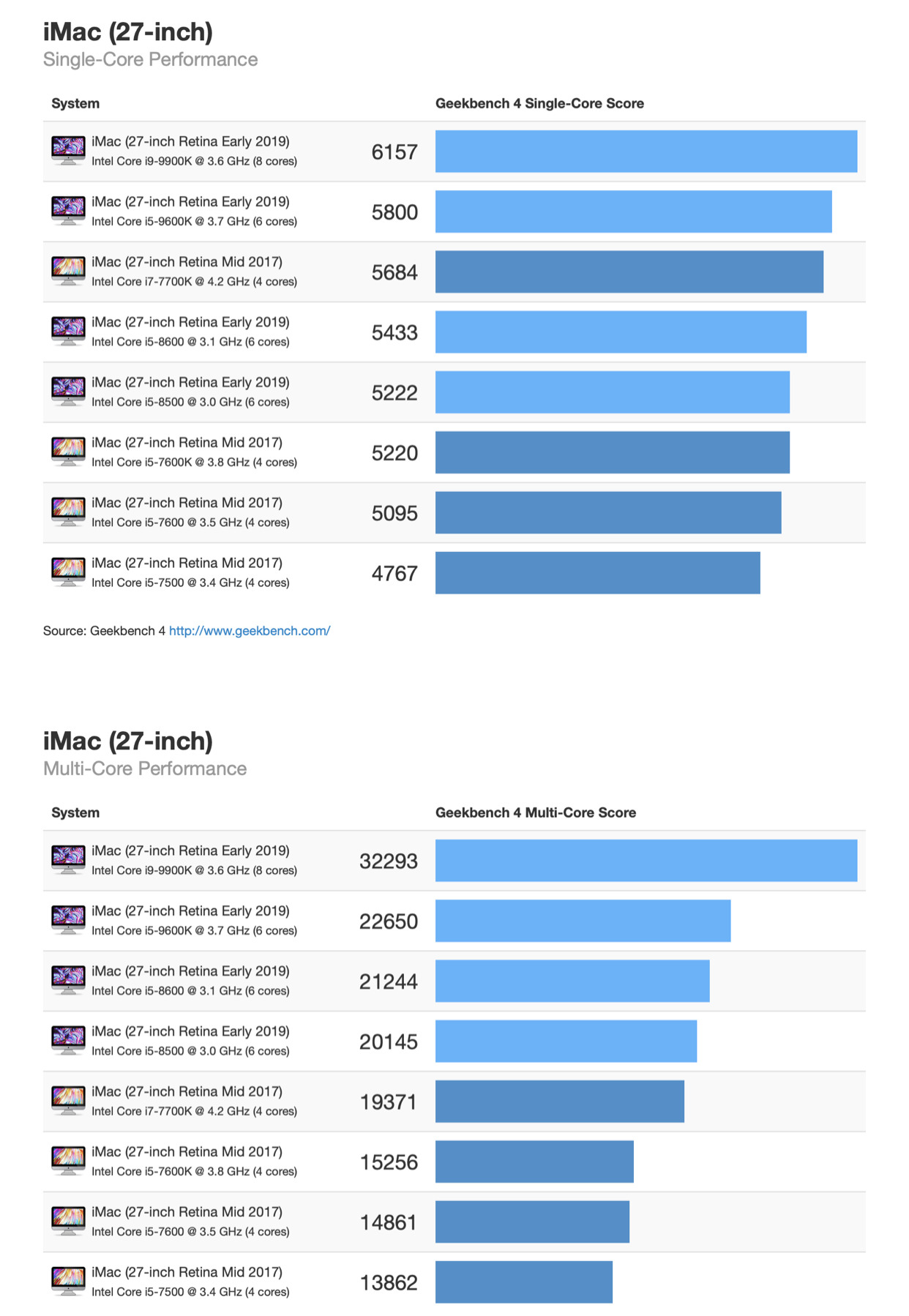 The biggest boost in the new 2019 iMacs was the 27-inch Core i9 processor which has a multi-core score up 66 percent. The rest of the 27-inch 5K models had multi-core gains of between 43 percent and 49 percent and a range of 6 percent to 11 percent for single core.
Poole credits the increases in speed largely to higher frequencies and more cores rather than any significant change in Intel's architecture.
Additionally, the new six and eight core machines were competitive with the eight- and ten-core iMac Pro. As an example, the 10-core iMac Pro is only 10 percent faster on the multi-core test compared to the 8-core iMac and is 16 percent slower in the single-core test.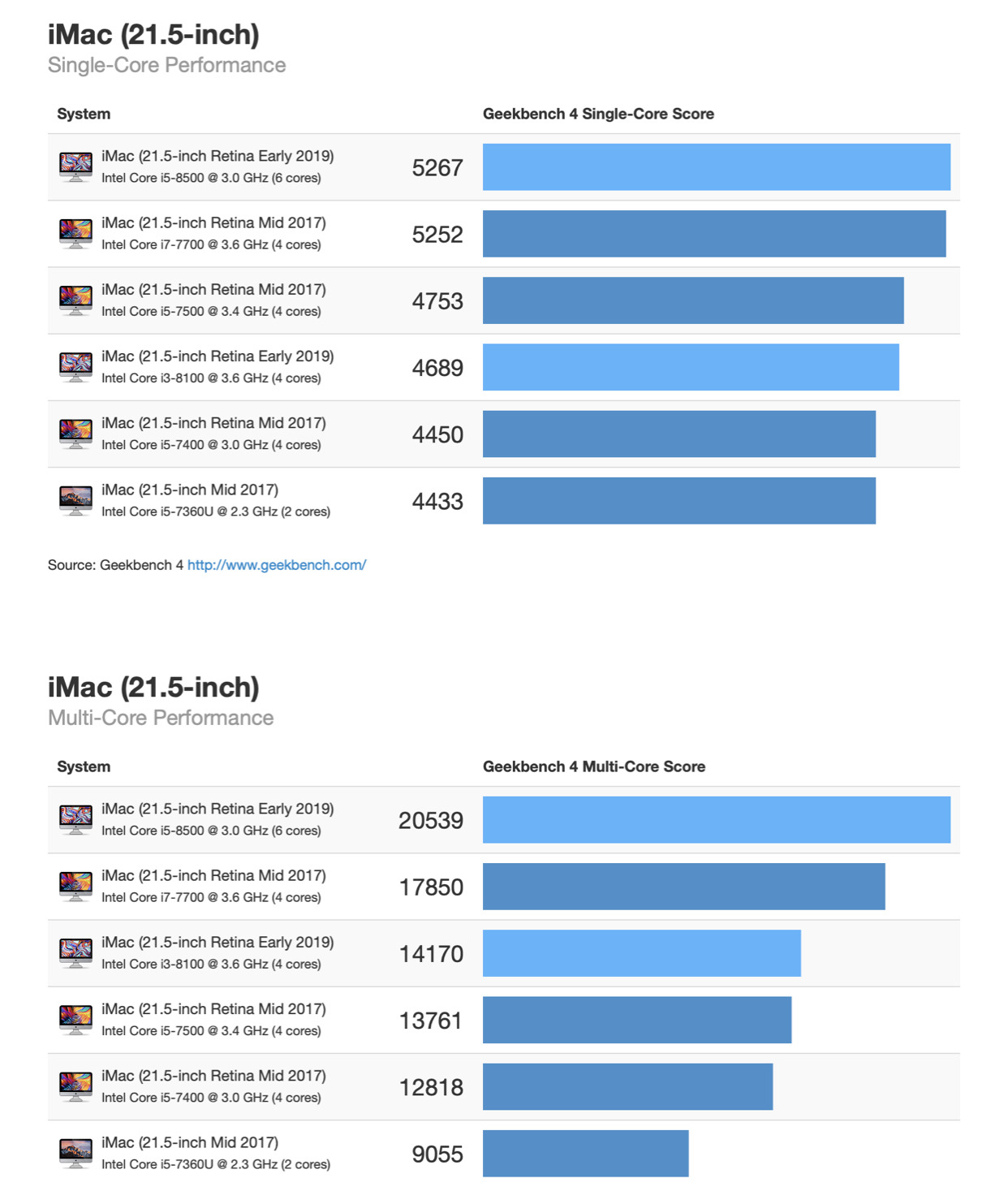 The 21.5-inch models didn't have quite as impressive gains as the 27-inch did, but still 5-10 percent higher in single-core and 10-50 percent higher in multi.
Those who regularly use apps that take advantage of multi-core systems should see the best performance though Poole says it isn't enough to "justify upgrading" if you've got a 2017 iMac.
Check out AppleInsider's own comprehensive benchmarks of the new 21.5-inch 4K iMac to see how it performed in all the other tests as well.