2019 iPhone will charge AirPods Wireless Charging case, have larger battery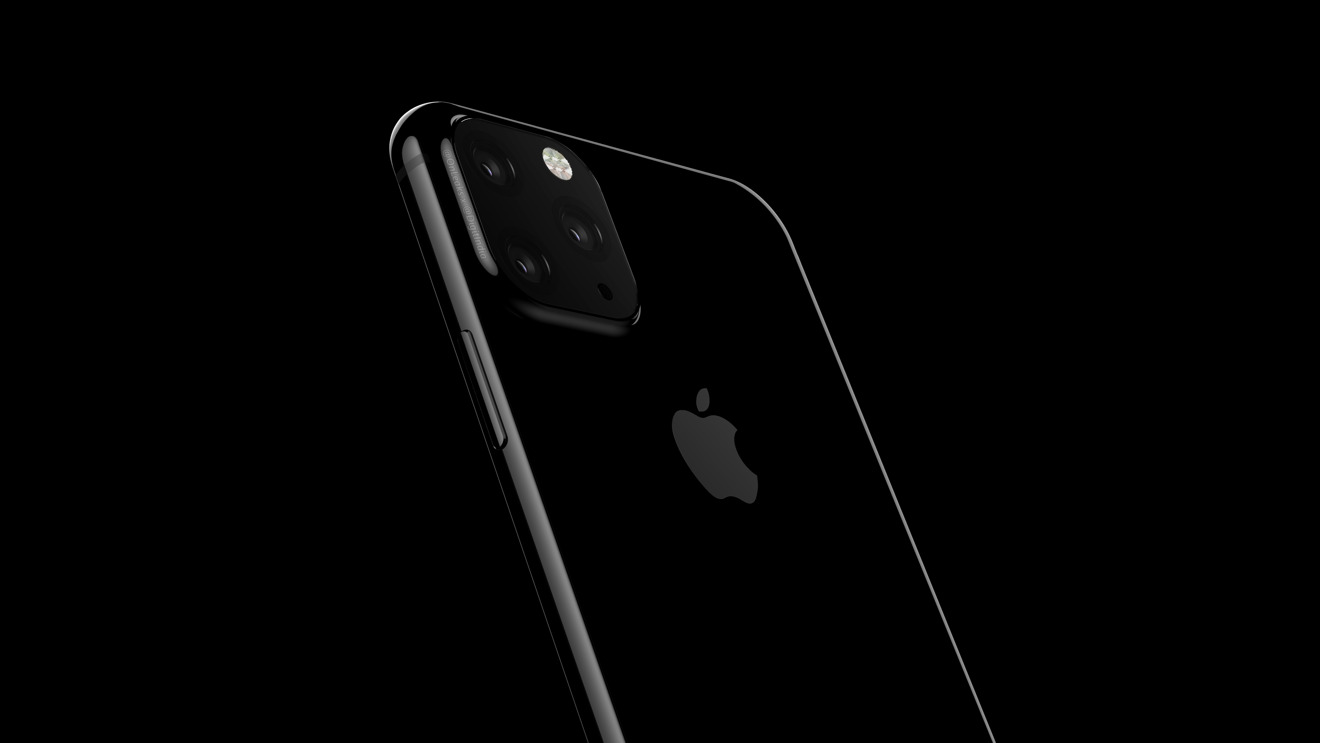 A new supply chain report from Ming-Chi Kuo declares that the 2019 iPhone lineup will boast two-way wireless charging, and has gone so far to name Apple's suppliers for the technology.
In Monday's report seen by AppleInsider, Ming-Chi Kuo talks about wireless charging, but this time, is naming names. New suppliers named for the bi-directional Qi charging said to be coming to the 2019 iPhone are Luxshare, an existing supplier, and Sunway — a new entrant to Apple's supply lines for wireless charging.
STMicro is said to be on tap for the controlling circuitry, with a companion chip intended to boost charging efficiency provided by TI.
The batteries are said to grow by as much as 25 percent in the iPhone XS-sized model, with a similar power increase but lower volumetric increase of up to 15 percent for the iPhone XR. The extra volume is provided mostly by a new OLED screen laminate, with fewer needed layers than the existing models.
The iPhone XR replacement isn't expected to see a large battery size increase, growing by between 0 percent and 5 percent.
On February 17, Kuo predicted that the 2019 iPhone would be able to wirelessly charge other devices. Other technologies predicted are an ultra-wide band for indoor position location, and a triple-lens camera.
The analyst maintains that all 2019 iPhone models will retain a Lightning connector rather than adopt USB-C, as the iPad Pro range has. Also expected to BE retained are Apple's TrueDepth camera and an associated display notch.
TrueDepth may see an update with a higher-power flood illuminator for better Face ID recognition, Kuo said, while a new 6.1-inch LCD model might be upgraded to incorporate 4GB of RAM, up from the current 3GB in the iPhone XR.
Kuo has still not made remarks confirming a previous rumor that suggested iPhones will be getting a laser for rear-facing depth mapping. That could aid not just in photography but in augmented reality, though its effective range may be just 15 feet.
Rumors from the summer of 2018 about the 2019 iPhone suggested that the iPhone would shift to USB-C in 2019. USB-C on the iPhone in 2019 would shift all of Apple's mainline devices to the technology, allowing for one cable to be used across the entire lineup for data and charging, but would spark complaints about accessory incompatibility, like it did when Apple shifted from the 30-pin connector to Lightning in 2012.
Apple will most likely announce 2019 iPhones at a September press event, and ship them shortly after.