Foxconn's Wisconsin presence 'a bunch of empty buildings,' far behind targets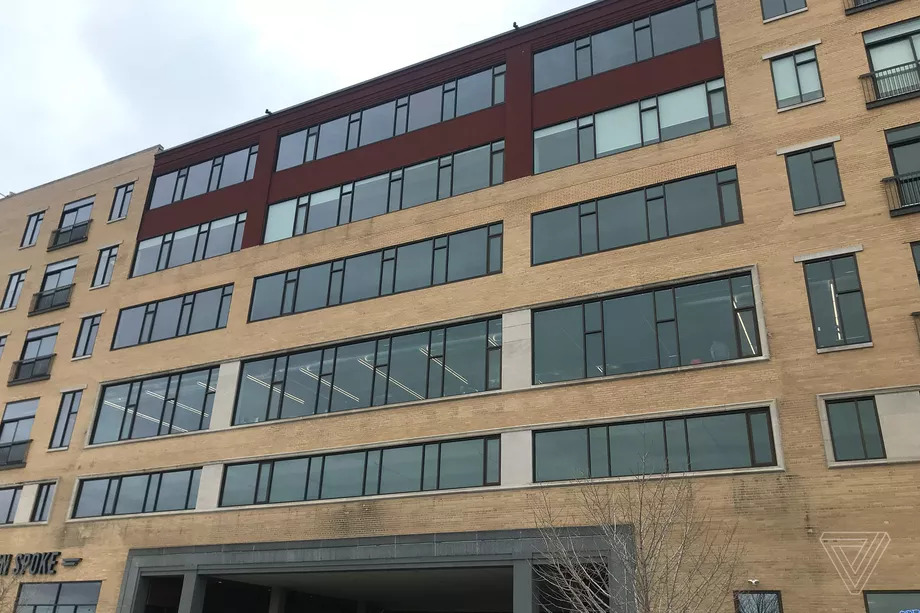 Foxconn's vaunted Wisconsin facilities, backed by U.S. President Donald Trump, have so far amounted to "a bunch of empty buildings and a lot of questions," an investigation indicates.
A Milwaukee "innovation center," intended to staff 500 workers and realize Foxconn's "AI 8K+5G vision," was found with unused conference rooms and minimal staff as recently as mid-March, according to The Verge. Some of the people refused to talk to the press, while others wouldn't confirm or deny their employer.
Permit applications have been made for about $60,000 in renovations, but mostly for three floors being temporarily occupied a financial services firm, Baird. When a Verge reporter called the architect at the head of the firm leading the redesign project, he hung up after learning the story was about Foxconn, and never returned follow-ups.
In the town of Eau Claire, a lab and a co-working space both announced as opening in early 2019 were discovered to be not only unoccupied but still under construction, and one of them not even bought or leased by Foxconn. The building's owner wanted to turn floors three through six into apartments, but Foxconn repeatedly laid claim to the third floor only to change its mind, also asking for extensions. The company was finally turned away when it tried to renegotiate its contract and pay $500,000 less.
A waterfront innnovation center in Green Bay likewise showed no sign of Foxconn, even though it did buy necessary buildings. In fact the center still had tenants including a children's museum, a bike shop, an architecture firm, and a brunch restaurant.
Similar situations are said to be playing out across Wisconsin. One source described the innovation centers as WeWork-style co-working locations, apparently in contradiction with claims made by Foxconn and former Republican Governor Scott Walker.
In the suburb of Mount Pleasant near Racine, Foxconn's main Wisconsin complex — occupying 800 acres — is still mostly barren except for a "multipurpose" warehouse, and construction work has halted for three to four months. The city has moreover been accused of threatening eminent domain action to seize land from private homeowners, though some have already sold and moved out. Foxconn has promised to complete a factory by the end of 2020.
At one point the company promised that 13,000 jobs would be created in Wisconsin, but it's still unclear what those people might be doing. The original claim was LCD manufacturing, but that has shifted into a blend with "AI 8K+5G" research. At one point Foxconn admitted it couldn't build LCDs in Wisconsin and stay competitive. During the LCD phase, there was brief speculation that Apple could become a client.
Foxconn's Wisconsin efforts could be a Chinese-style "state visit project," said Harvard business school professor Willy Shih. The idea is that with a preliminary announcement, politicians can be seen as helping jobs and the economy, while businesses generate political goodwill — but the latter ultimately get to do whatever they want, including nothing if it's better for their bottom line. In fact Foxconn has been accused of this in other places such as Brazil and Pennsylvania.
A major difference in Wisconsin is that Gov. Walker offered $4.5 billion in subsidies, and taxpayers have already spent over $300 million on land and infrastructure. Mount Pleasant took on debt to offer a $763 million incentive package, and its costs are now closer to $1 billion.
Either way Foxconn's project is being treated as a political football. Trump attended the groundbreaking ceremony for the Mount Pleasant facility, touting it as evidence that he's creating U.S. jobs. Walker's replacement, Democrat Tony Evers, promised to hold Foxconn accountable, but in exiting office Walker signed a bill moving Foxconn's liason out of the governor's purview into the Wisconsin Economic Development Corporation. He also made it impossible for Evers to choose a new WEDC CEO until this September.
State House Minority Leader Gordon Hintz, a Democrat, believes that Foxconn may be trying to drag out the project until the 2020 Presidential elections, using it to curry favor with Trump in the middle of his ongoing U.S.-China trade war.