Apple pulls TikTok from India's App Store in compliance with government ban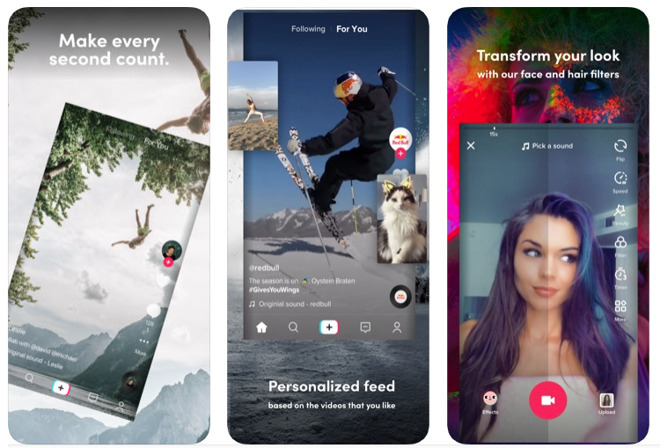 Following weeks of legal wrangling, Apple and Google on Wednesday complied with government demands and removed popular video sharing app TikTok from their respective app stores.
The Chinese app was unceremoniously pulled from both the iOS App Store and Google Play Store either late last night or early this morning, as the title is no longer available for download on either platform, reports Quartz India.
The joint removal was facilitated just one day after India's Ministry of Electronics and Information Technology (MeitY) asked the tech giants to take TikTok down, citing child safety concerns.
In early April, the Madras High Court ordered a ban on the app on grounds that it encouraged pornography, but TikTok developer ByteDance requested a stay, saying the ruling would damage its business. On Monday, India's supreme court denied the stay, allowing MeitY to take action.
"We have faith in the Indian judicial system and we are optimistic about an outcome that would be well received by over 120 million monthly active users in India, who continue using TikTok to showcase their creativity and capture moments that matter in their everyday lives," ByteDance said in a statement.
The decision is a massive blow to TikTok's growth potential, as nearly 40 percent of the app's 500 million users are located in India. While existing accounts will be able to access the service, the indefinite moratorium on downloads means TikTok will be unable to attract new users. Of the 188 million new users TikTok gained globally last quarter, 88.6 million were based in India.
Today's ban is the latest in a string of setbacks for TikTok, which in February paid $5.7 million to settle U.S. Federal Trade Commission allegations that the app collected personal information from children under 13 years old. The agency described the settlement as "the largest civil penalty ever obtained by the Commission in a children's privacy case."