Wisconsin governor wants to renegotiate Foxconn deal, says promised jobs unlikely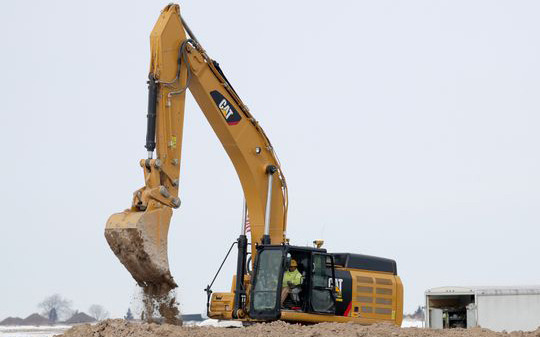 AppleInsider may earn an affiliate commission on purchases made through links on our site.
Wisconsin Governor Tony Evers is calling for the state to renegotiate its deal with Foxconn, arguing that the Taiwan-based manufacturer has broken its end of the agreement and won't be able to create the 13,000 jobs it once promised.
"Clearly the deal that was struck is no longer in play and so we will be working with individuals at Foxconn and of course with [the Wisconsin Economic Development Corp.] to figure out how a new set of parameters should be negotiated," Evers told news outlets including the Journal Sentinel.
The current arrangement offers Foxconn up to $4 billion in state and local handouts in exchange for a factory in Mount Pleasant, as well as a variety of satellite offices. Evers noted that the company is "downsizing the footprint of what they're doing," making it "difficult to imagine" the firm hitting 13,000 jobs.
"I think we're at a point now where we're relatively confident that the original footprint of that project is going to be much smaller but it seems to be a footprint that everybody agrees is likely," the governor added.
Foxconn's Wisconsin project was started under Republican Gov. Scott Walker with the support of President Donald Trump. Evers, a Democrat, won an election in November partly under the promise that he would hold Foxconn accountable for its lack of progress. Meaningful construction has yet to start at the factory and multiple satellite offices are still unoccupied.
Walker effectively sabotaged Evers' power in the matter before leaving office. He signed a bill moving Foxconn's liaison out of the governor's office into the WEDC, while simultaneously making it impossible for Evers to choose a new WEDC CEO until this September.
The factory was originally announced as an LCD production plant, with brief speculation that Apple could become a client. At one point Foxconn admitted it couldn't build LCDs in Wisconsin and stay competitive, and since then promises have shifted to include "AI 8K+5G" research.
Foxconn's development progress has been so slow that the company has yet to meet targets necessary for job creation or investment subsidies. Racine County and Mount Pleasant, however, have already borrowed some $350 million towards buying land and building infrastructure.