2019 iPhone predicted to have triple-lens camera with super-wide lens, improved selfie camera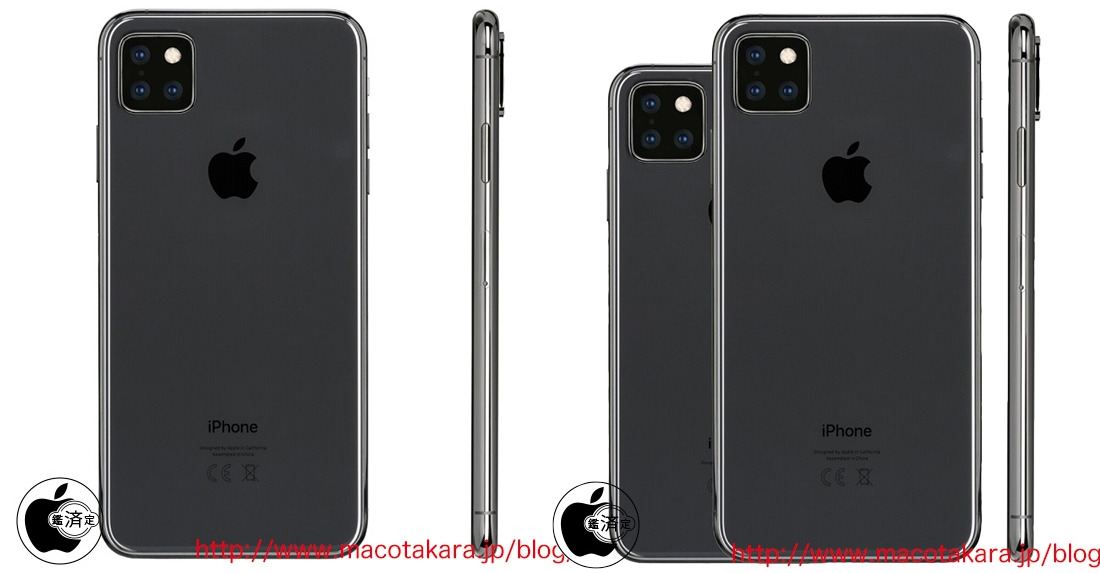 Noted Apple analyst Ming-Chi Kuo is predicting that the triple-lens camera system on at least two models of the 2019 iPhone lineup will have a wide-angle lens, and the selfie front-facing camera will be improved as well.
In a note to investors, seen by AppleInsider Ming-Chi Kuo predicts that the rear cameras of the expected 6.5-inch OLED, 5.8-inch OLED, and 6.1- inch LCD 2019 iPhone models will likely upgrade to triple-camera and dual-camera, respectively. More specifically, a Sony-provided super-wide camera will be added to the model. A new black coating will be used to make the camera "inconspicuous," but what precisely that entails is not presently known.
Additionally, the front camera of all three new iPhone models will likely upgrade to 12MP CIS+5P lens versus the current 7MP CIS+4P lens.
The remainder of the note focuses on expected component beneficiaries, including Genius, feeding into the Sony camera. Kuo predicts that Largan will see a hit on orders, because Genius' super-wide lens production is higher.
Aside from Huawei, Apple would also be joining a number of other companies moving towards using more than two cameras on the back of their devices. The recent launch of the Galaxy S10 range includes triple camera options, with a 5G version having a fourth for 3D depth mapping.
The 12 megapixel selfie camera prediction is the first time that it has been predicted to go that high — but not the first suggesting an upgrade is coming. One January report claimed the front-facing TrueDepth camera will be upgraded from a 7-megapixel model to a 10-megapixel sensor.
Kuo has previously predicted that the 2019 iPhone lineup will retain a Lightning connector rather than adopt USB-C, as the iPad Pro range has. iPhones are also expected to keep Apple's TrueDepth camera and an associated display notch. All or part of the lineup is slated to get UWB (ultra-wide band) for indoor positioning and navigation, a frosted glass casing, and larger batteries. One interesting addition is so-called "bilateral" wireless charging, which would allow the phone to charge other devices wirelessly, acting as a charging pad of sorts.
TrueDepth may see an update with a higher-power flood illuminator for better Face ID recognition, Kuo said, while a new 6.1-inch LCD model might be upgraded to incorporate 4GB of RAM, up from the current 3GB in the iPhone XR.