'iPhone XI' and 'iPhone XI Max' case manufacturing dummies pop up on Chinese social media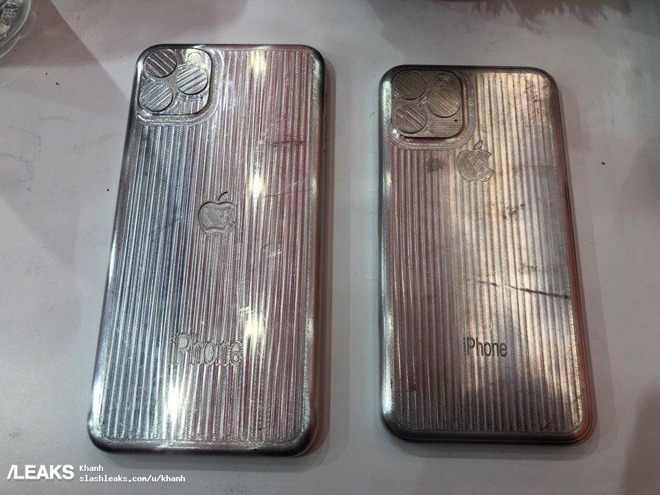 AppleInsider may earn an affiliate commission on purchases made through links on our site.
A pair of images of an "iPhone XI" dummy for manufacturing purposes purports to show accurate dimensions of the 2019 iPhone lineup, including a square camera extrusion.
The images appear to be 3d prints or milled units from a CAD file. Discussion of the dummies suspects them to be iPhone "blanks" matching the dimensions of a future iPhone, used to engineer protective third-party cases.
Little can be gleaned from the blanks that hasn't already been rumored. The camera penetration is square, with three areas where a camera lens would be located. A fourth smaller cutout in the camera extrusion suggests where the flash may end up on the final unit.
The second image shows that Apple may be planning to retain the notch. The notch shows four sensor penetrations, and a speaker hole.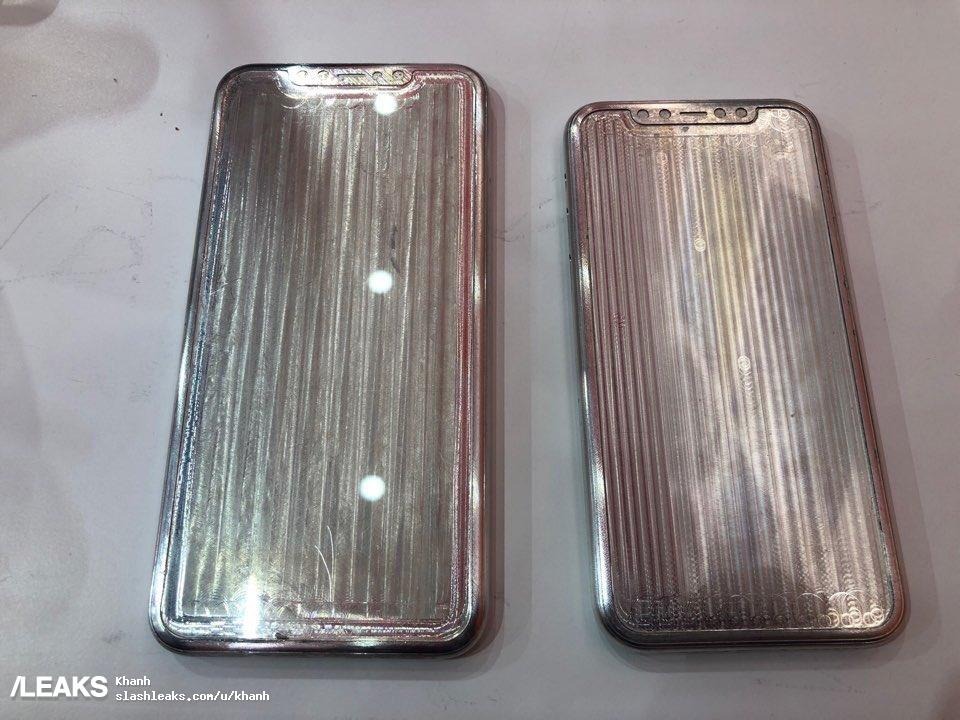 The provenance of the images isn't clear. They may in fact be dummies generated from leaked specifications, in much the same way that accurate enclosure dummies were available for the iPhone X and iPhone XS families in late April of 2017 and 2018, respectively. Notably, at the corresponding times, the names for the products were not accurate. However, they may also be pure speculation based on previous rumors.
Previous predictions about the 2019 iPhone lineup speculate that the rear cameras of the expected 6.5-inch OLED, 5.8-inch OLED, and 6.1- inch LCD 2019 iPhone models will likely upgrade to triple-camera and dual-camera, respectively. More specifically, a Sony-provided super-wide camera will be added to the model. A new black coating will be used to make the camera "inconspicuous," but what precisely that entails is not presently known.
Ming-Chi Kuo has also speculated that the 2019 iPhone lineup will retain a Lightning connector rather than adopt USB-C, as the iPad Pro range has. iPhones are also expected to keep Apple's TrueDepth camera and an associated display notch. All or part of the lineup is slated to get UWB (ultra-wide band) for indoor positioning and navigation, a frosted glass casing, and larger batteries. One interesting addition is so-called "bilateral" wireless charging, which would allow the phone to charge other devices wirelessly, acting as a charging pad of sorts.
TrueDepth may see an update with a higher-power flood illuminator for better Face ID recognition, Kuo said, while a new 6.1-inch LCD model might be upgraded to incorporate 4GB of RAM, up from the current 3GB in the iPhone XR.