Apple loses bid to deny Swatch Australian 'one more thing' trademark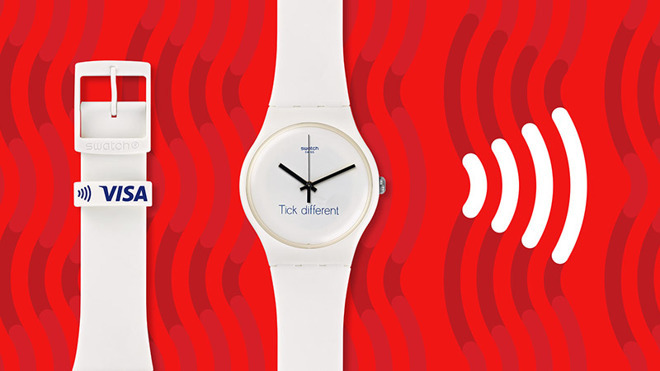 AppleInsider is supported by its audience and may earn commission as an Amazon Associate and affiliate partner on qualifying purchases. These affiliate partnerships do not influence our editorial content.
Apple has been handed a defeat in court by watch producer Swatch in court for a second time in a month, as the iPhone producer failed to convince the Australian Trade Marks Office that Swatch should be denied a trademark for "One More Thing," a phrase synonymous with Apple events and Steve Jobs.
The words "One More Thing" are arguably best known for being uttered near to the end of an Apple event, with company co-founder Steve Jobs using it as an opportunity to introduce a new product to the world. Despite the strong association with Apple, this hasn't stopped Swatch from trademarking the phrase and using it, something Apple is trying to prevent.
According to a ruling by the Australian Trade Marks Office in April, Apple had attempted to persuade the official body that Swatch should be denied its trademark, reports the Sydney Morning Herald. At the same time, Apple applied for its own trademark for the phrase, in case Swatch was defeated.
The hearing did not go Apple's way, with Swatch winning the use of both the trademark and legal costs from Apple.
In the ruling, hearing officer Adrian Richards agreed with Swatch that Apple did not use the phrase for specific goods or services, but only in its events. "These words, used once before introducing a particular new product or service of (Apple), are then never used again in relation to that product or service," the ruling reads.
Richards reasons the "patchy and temporary use" of the phrase does not lend itself to being a source for a trademark. The "ordinary meaning" of the terms in indicating the speaker is to continue talking, also weighs "heavily" against Apple's argument.
Swatch claimed it was using the phrase to market "film noir" watch designs. Its use of the term supposedly stemmed from "Columbo," a television detective who used the phrase "just one more thing" when interviewing suspects.
Swatch originally gained the trademark in 2015, but it isn't the only Apple-related phrase to have caused litigious friction between the two companies.
In early April, Apple lost a Swiss court battle with Swatch over "Think Different," a marketing phrase the Federal Administrative court ruled was not well known enough in the country to deny Swatch's use of "Tick Different."
Swatch has also tried to influence the name of the Apple Watch, registering the "iSwatch" mark in what was believed to be a pre-emptive strike against Apple's product. In 2016, long after Apple decided to use the term "Apple Watch," the UK Intellectual Property Office sided with Swatch on the matter.