Which do you choose? Apple Pencil vs Logitech Crayon for iPad Pro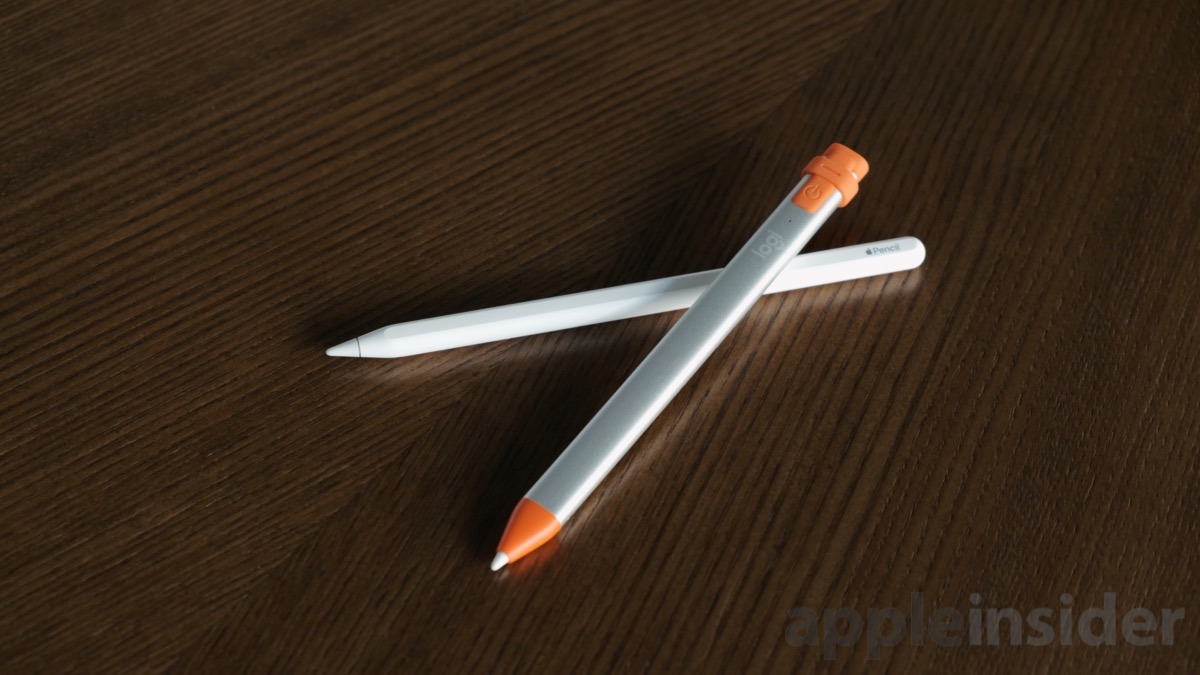 A couple of weeks ago, Apple released iOS 12.2 and with that update Apple suddenly allowed Logitech's Crayon to work with some of Apple's iPad Pro lineup, so today let's take a look at whether you should buy the more expensive Apple Pencil 2, or maybe you'd be better off with the more affordable Logitech Crayon.
The Apple Pencil 2 is a $129 accessory for the 2018 11-inch and 12.9-inch iPad Pro. It's really the best stylus for any tablet in the market. There are hundreds of third party stylus, but nothing like Apple's Pencil.
About a year ago, when Apple announced the 9.7-inch iPad that allowed users to use Apple's Pencil, Logitech partnered with Apple to bring a more affordable, yet similar functioning pencil, called the Crayon. The Crayon was originally available exclusively to schools and educators, but late last year, Apple had a change of heart and made it available for anyone to buy, but it could only be used with Apple's entry-level 9.7-inch iPad.
Now, all of that changed a couple of weeks ago with iOS 12.2 and it's now compatible with all of Apple's iPad lineup from 2018.
Logitech Crayon
If you're a brand new iPad Pro user, and have yet to pick up an Apple Pencil because of the lofty $129 price tag, there's now a more affordable stylus. The $70 Crayon uses the same Apple Pencil tech for less money, and now works on the 2018 iPad Pros.
In terms of design, the Crayon is unique. Instead of an all-white finish from the Apple Pencil 2, it features a nice aluminum finish that's cold to the touch, with orange silicone accents for the caps and a flat design.
Connecting the Crayon to the iPad is seamless. Just turn on the crayon, and start writing. You don't need to pair it via the Bluetooth settings or plug it in which is really convenient.
We've used the crayon with the iPad Pro for a few days now, and battery life is decent. It'll last up to 7.5 hours of active writing time, and it'll automatically power off after 30 minutes of idle time to help preserve the battery. There's also an on and off button, as well as a battery life indicator, and all of this charges via the Lightning Port.
Almost everything about the Crayon in terms of design is great, functionality wise though, this is where it takes a hit. This might be a huge deal-breaker for some people, especially if you're an illustrator and you rely heavily on your iPad to create your masterpiece.
The Crayon uses Apple's Pencil technology which supports hundreds of apps, it's also super precise, has palm rejection technology, and allows for tilt. The only downside is, you don't have pressure sensitivity which we know a lot of designers, and illustrators use and rely on.
If you're only looking for a pencil-like tool for writing or quick sketches on your new iPad, whether it's the Pro, or the new 2019 iPad Air, and iPad mini, you should definitely look into Logitech's $70 Crayon. It's a much more affordable alternative to Apple's $129 Pencil 2, and the $99 first-generation Apple Pencil for the iPad and earlier iPad Pro models.
Whether you're a student, or you're just looking for an Apple Pencil alternative, the Logitech Crayon is a great pickup for those who are looking to get the most out of their new iPad. If you don't care much for pressure sensitivity, then we highly recommend picking this up over the Apple Pencil.
Where to buy