Logitech Crayon for iPad to reach general public on Sept. 12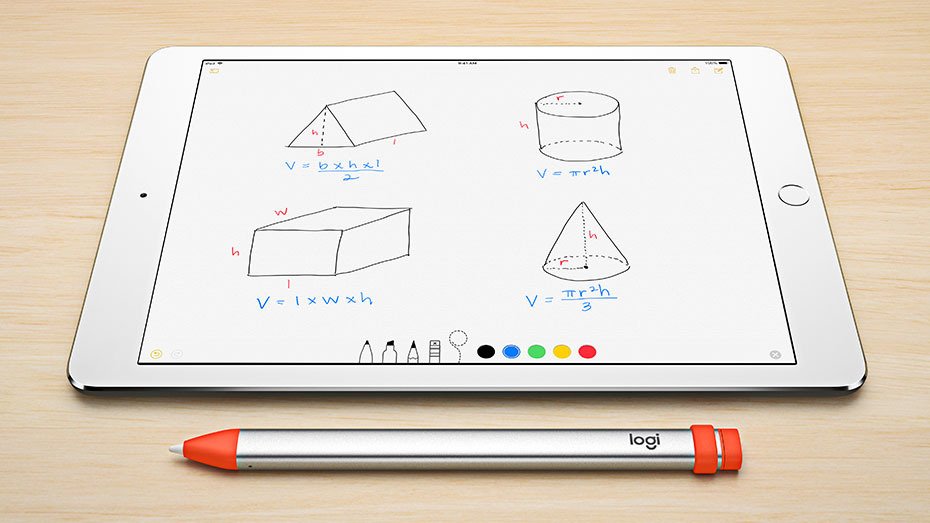 Logitech's Crayon stylus, previously restricted just to educational buyers, will finally reach a wider audience on Sept. 12, the same day as Apple's iPhone event.
The product will be available through Apple stores on that date, Logitech said. It should also come to Apple and Logitech's websites this month, and reach third-party vendors in October.
Non-educational pricing will be $69.99, $20 more than the stylus costs through Apple's educational portal. Schools outside the U.S. and Canada will get access at a similar discount soon, according to the company.
The Crayon is based on the same technology as the Apple Pencil, giving it an advantage over other iPad styluses in terms of response. It also enables automatic palm rejection, and controlling line thickness by adjusting tilt. However, the Apple Pencil's pressure sensitivity is absent.
The accessory is designed exclusively for the 2018 "budget" iPad. In fact it was originally announced alongside it, sold as a more affordable way of introducing styluses into schools than the $99 Apple Pencil, which also works with iPad Pros.
The Crayon has a 7-hour battery recharged via Lightning cable. Replaceable tips are available to cope with wear and tear.