MacBook, MacBook Pro keyboard repairs 'prioritized' for in-store next-day service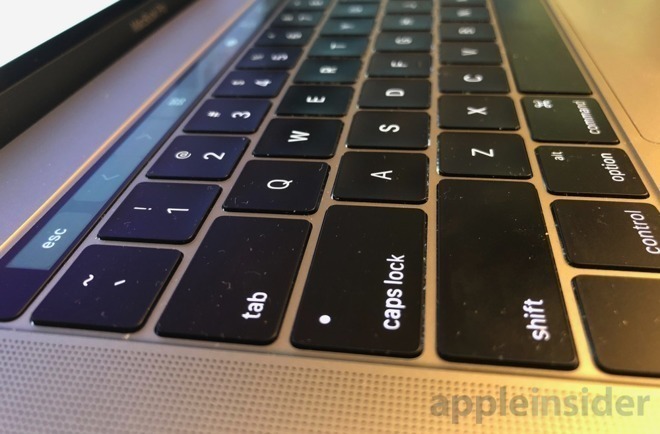 Owners of the MacBook and MacBook Pro may find their keyboard repairs are quicker to complete than usual, with Apple Stores instructed to perform the repair at the in-store Genius Bar, rather than dispatching the notebooks out to an off-site repair shop.
An internal memo has been circulated to Apple Stores in the last week, headlined "How to support Mac customers with keyboard-related repairs in store." The document advises how technicians should prioritize the work to offer a "next-day turnaround time" for consumers, rather than being a multi-day fix.
"Most keyboard-related repairs will be required to be completed in store until further notice," the memo reads. "Additional service parts have been shipped to stores to support the increased volume."
The note goes on to advise of the next-day turnaround time prioritization, before reminding "When completing the repair, have the appropriate service guide open and carefully follow all repair steps."
It is unclear exactly why Apple is moving to make keyboard repairs an in-store fix, but it is likely an attempt to appease frustrated customers by cutting down the repair time as much as possible. A typical keyboard repair that required the MacBook to be shipped to a separate Apple facility takes up to five business days to complete, making a next-day repair a dramatic acceleration of the repair process.
The butterfly mechanism used in the MacBook and MacBook Pro has been the subject of criticism over its reliability since its introduction. AppleInsider discovered in April 2018 the failure rates for the mechanism were double previous versions, strongly suggesting there are issues with its design.
The addition of an "elastic membrane" in 2018 seemed as if it would help reduce the instances of debris interfering with the mechanism, as well as making it quieter to type, though Apple only officially advised of the latter. Testing of the membrane, however, reveals the membrane does help protect against small amounts of fine dust getting into the mechanism, it was easily able to be overwhelmed and defeated by the addition of more debris.
In March, Apple came under fire for the issue in a prominent Wall Street Journal report. Issuing an apologetic statement, Apple advised only a small number of users were affected by issues relating to sticking keys and failing mechanisms, a statement Apple has frequently claimed in response to similar complaints.
Earlier mechanisms have been the subject of multiple lawsuits against Apple over the failures, and in June 2018 it initiated a service program for customers with affected keyboards.