Intel lays off dozens from autonomous vehicle program, acquires LiDAR startup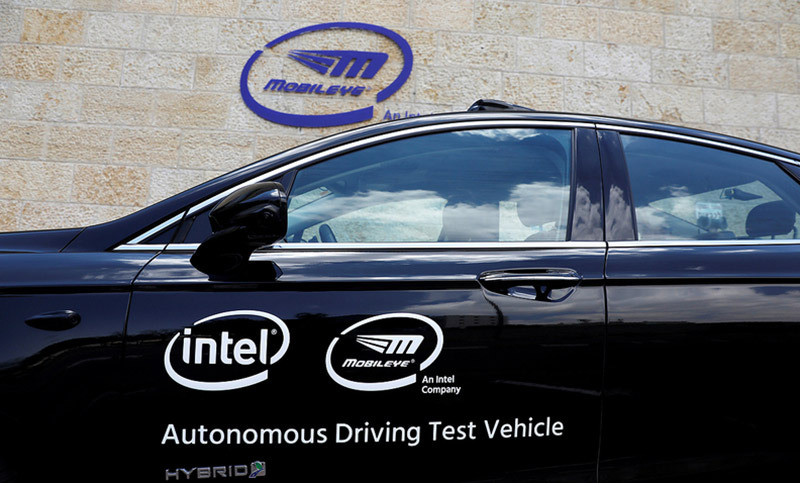 In a claimed effort to streamline operations, Intel recently shaved "several dozen" people from its roster of employees working on autonomous vehicles at the company's Silicon Valley Innovation Center in Palo Alto.
Intel confirmed the layoffs to The Information, characterizing the strategy as a "realignment of resources" designed to bolster its autonomous vehicle operation in Israel.
"Changes in our workforce are driven by the needs and priorities of our business, which we continually evaluate," an Intel spokesperson told the publication. "We are committed to treating all impacted employees with professionalism and respect."
Intel is encouraging those who were laid off to find other positions within the company. The report failed to detail what positions were trimmed, though some workers might land at other firms conducting research in the area of self-driving cars. Along with the usual assortment of automotive industry stalwarts like General Motors, tech titans like Google are investing heavily in autonomous platforms.
It appears that Intel is consolidating efforts in the sector around Mobileye, an Israel-based autonomous vehicle solutions company the chip maker purchased in 2017 for $15.3 billion. Mobileye was estimated to have around 600 employees at the time it was acquired, a figure that has since more than doubled, the report said.
Intel, through Mobileye, continues to invest in the space. According to Wednesday's report, the Israeli company late last year acquired Eonite Perception, a Palo Alto startup that develops software for LiDAR-based 3D mapping and tracking. The purchase will allow Intel to move from optical systems (cameras) to the more accurate LiDAR technology in use by some industry competitors.