Apple reports fewer self-driving test cars on California roads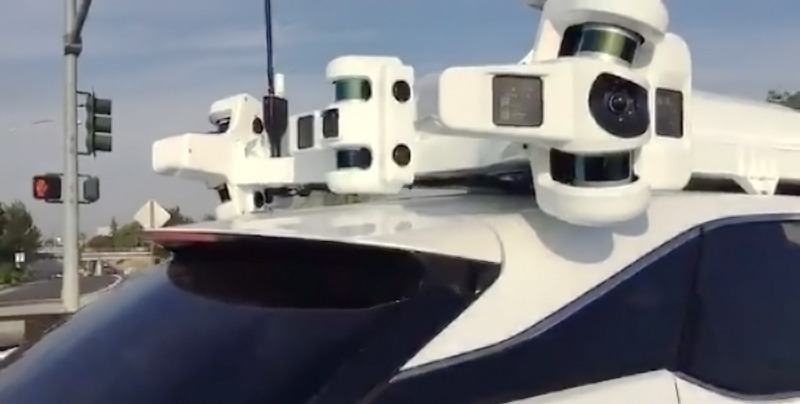 For the first time, Apple in April reported a decrease in the number of self-driving test vehicles it has on California's public roads.
In the latest data from the California Department of Motor Vehicles, Apple reported 69 vehicles and 110 drivers, according to macReports. That's down from a peak of 72 vehicles and 144 drivers in November 2018.
The figures still put Apple third in California, behind only Waymo (125 vehicles and 368 drivers) and GM Cruise (163 vehicles and 989 drivers). Waymo is already operating a paid taxi service, albeit on a small scale and only in Arizona.
Apple is unlikely to be scaling back public testing, and perhaps has not replaced vehicles that have been involved in accidents or retired for maintenance reasons. In general, though, companies tend to ramp up their fleets as they approach a commercial product, rather than keeping numbers static or declining. More vehicles translates into more data, which can be used to prepare AI for the contingencies human drivers face on a daily basis.
Apple has yet to apply for a driverless testing permit, which became available from the DMV in April 2018. Backup drivers allow Apple to rescue a car in an emergency or if it simply can't navigate properly, but a finished product will need to operate independently at all times.
Apple's end goal is unclear. While at one point the company was thought to have downgraded to developing a third-party platform, recent evidence has pointed to Apple resuming work on a full-fledged EV. The company has been gunning for a "revolutionary" LIDAR design, for example, and recently poached a Tesla powertrain expert, Michael Schwekutsch.
If it is developing an EV, the car isn't expected to ship until at least 2023. It would be Apple's most elaborate hardware design ever, and require the help of new partners given the difficulty of assembling, selling, and supporting any vehicle.