Waymo One launches as world's first commercial autonomous taxi service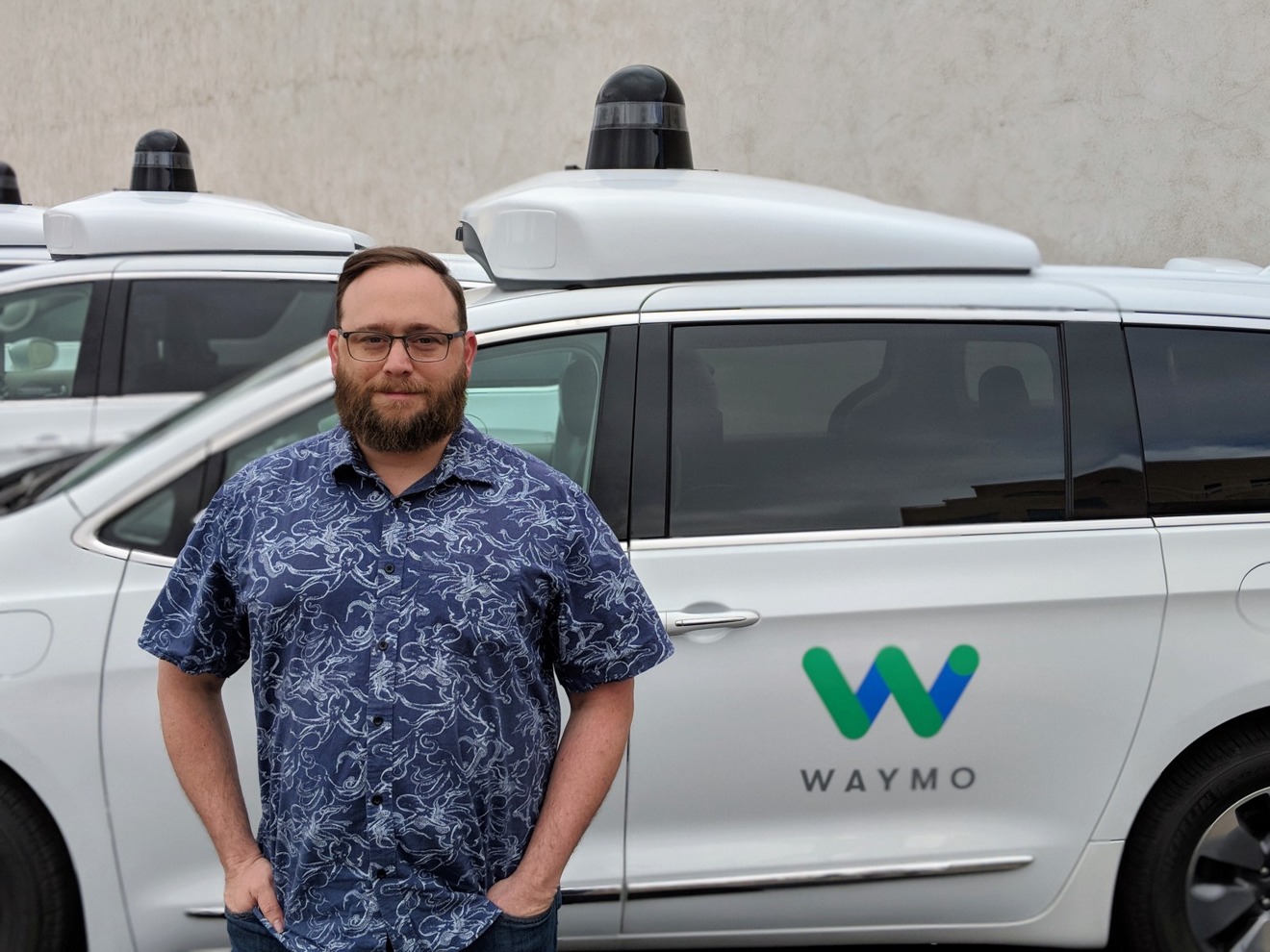 On Wednesday Alphabet's Waymo unit debuted Waymo One, a first-of-its-kind paid autonomous taxi service, though the initial customer base will be limited for now.
The first customers will be "several hundred" people drawn from Waymo's 400-person Early Rider group based in four Phoenix, Ariz. suburbs, Waymo product head Dan Chu told The Verge. The Early Riders have been enjoying free rides since April last year as Waymo tests technology, and in fact what's left of the group will keep that privilege.
Chu declined to say when the wider public might gain access, saying that will be determined as data comes in.
"We want to understand each step," he said. "How are people responding? How are people feeling? Then, as people are comfortable with that, it means we can broaden out."
For the foreseeable future Waymo One rides will still include backup drivers, though the plan is to try out different "configurations" and ultimately jettison drivers entirely after trying the idea in the Early Rider program. The backup drivers are as much about mental comfort for passengers as having a failsafe.
Waymo One is relying on a fleet of modified Chrysler Pacifica minivans. To start a ride, passengers must tap a digital button on a headrest display or physical button on a roof panel. That panel also includes buttons for locking the doors, pulling over, and calling for help.
Riders summon a car using an app for iOS and Android which isn't yet in Apple or Google's app stores, and in some cases people may be asked to walk a short distance to an easier pickup point. Pricing is roughly in line with human-piloted ridesharing services like Uber and Lyft, but may drop once humans are no longer required.
As it expands, Waymo's long-term plans include buying up to 62,000 Pacifica plug-in hybrids, and some 20,000 electric Jaguar I-Pace SUVs. The company still has obstacles to overcome, including improving handling of unprotected left-hand turns, and any public resistance in places like Silicon Valley, where Waymo recently secured permission to run driverless vehicles.
Phoenix is also an unusually ideal location for early self-driving systems, with easy road layouts and dry weather. Waymo vehicles will eventually have to cope with complex roads and conditions like snow and ice if the company hopes to succeed.
Apple is believed to be well behind Waymo in self-driving technology. The company not only started later but regressed from a full-fledged EV to simple platform development.
A small fleet of Apple-modified test vehicles is currently on the roads — the company's ultimate goal is a mystery though, possibly involving partnership with a ridehailing service, or alternately returning to a self-designed car. The latter would demand massive investments in infrastructure and/or partnering with third-party dealers and manufacturers.