New noise-cancelling 'AirPods 3' rumored for end of 2019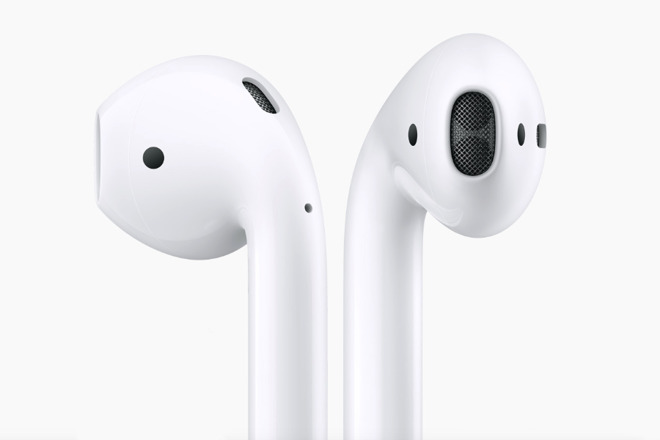 AppleInsider may earn an affiliate commission on purchases made through links on our site.
Reports from the supply chain suggest that Apple may release a third generation of AirPods with noise cancellation before the end of 2019.
Despite waiting over two years between the original AirPods and 2019's AirPods 2, Apple is believed to be preparing a further generation of the wireless headphones for release later in 2019. The major new feature of "AirPods 3" is said to be noise cancellation.
According to DigiTimes, industry sources are reporting that the "AirPods 3" will be brought forward from their previously-rumored 2020 launch date.
"To meet challenges from rivals, Apple and its supply chain partners are looking to raise the bar by adding new features to AirPods 3," says DigiTimes, quoting unnamed sources, "including the noise cancellation function."
These sources also say that noise cancellation will affect battery life, and offsetting that it is particularly difficult to achieve in devices as small as AirPods. "On the one hand, semiconductor devices can hardly work without suffering electromagnetic disturbance," quotes DigiTimes, and on the other hand how the structural design of the noise forward feedback microphone can be done well to achieve harmonious operation with other devices is a great challenge for designers and assemblers."
Those assemblers are claimed to be the same ones currently making AirPods.
Rumors of noise cancellation do not preclude the previously rumored extra health features coming to AirPods 3, however they may be planned for some later generation.
DigiTimes is a good source for the larger scope of the supply chain. It is less accurate involving Apple's specific product plans, or feature sets.