Sprint, T-Mobile extend merger deadline to July 29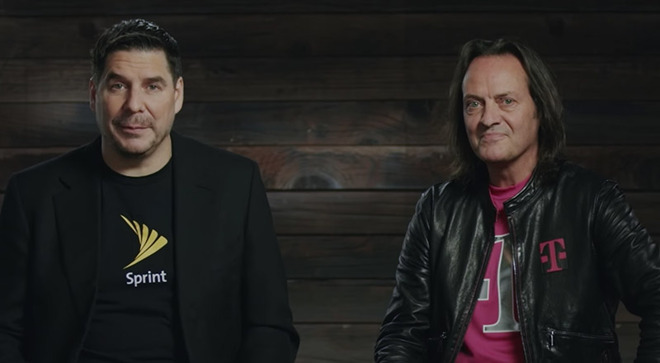 AppleInsider may earn an affiliate commission on purchases made through links on our site.
T-Mobile and Sprint on Monday extended the deadline to complete a proposed $26 billion deal that would merge the two wireless market competitors into a single entity, allowing the U.S. Department of Justice and Federal Communications Commission more time to approve the agreement.
The companies revealed the delay in a filing with the Securities and Exchange Commission, reports Reuters. A new deadline has been set for July 29.
In the original proposal, announced a year ago today, T-Mobile and Sprint set a one-year deadline to reach an agreement and clear regulatory review. The extension buys the merger an extra three months.
Despite the late date, government officials are still in talks with the two telcos and continue to request information to help reach a decision.
Makan Delrahim, head of the DOJ's antitrust division, said in an interview with CNBC that meetings are ongoing.
"I have not made up my mind," Delrahim said. "The investigation continues. We've requested some data from the companies that will be forthcoming. We don't have a set number of meetings or a time line."
The antitrust division is investigating claims that the combined entity, known as "New T-Mobile," will provide customers with reliable access to next-generation 5G networks. The companies in an FCC filing last year promised to invest $40 billion in the buildout of "a robust, nationwide world-class 5G network and services sooner than otherwise possible."
Beyond 5G, the T-Mobile and Sprint merger would combine the nation's third- and fourth-largest wireless carriers by subscriber numbers into a single telco capable of competing against Verizon and AT&T.
Earlier this month, a report claimed the merger was unlikely to pass muster with the DOJ and state attorneys general as currently structured. T-Mobile CEO John Legere fired back, calling the story "untrue."