Pro photo workflow tool Aperture won't work after macOS Mojave, Apple says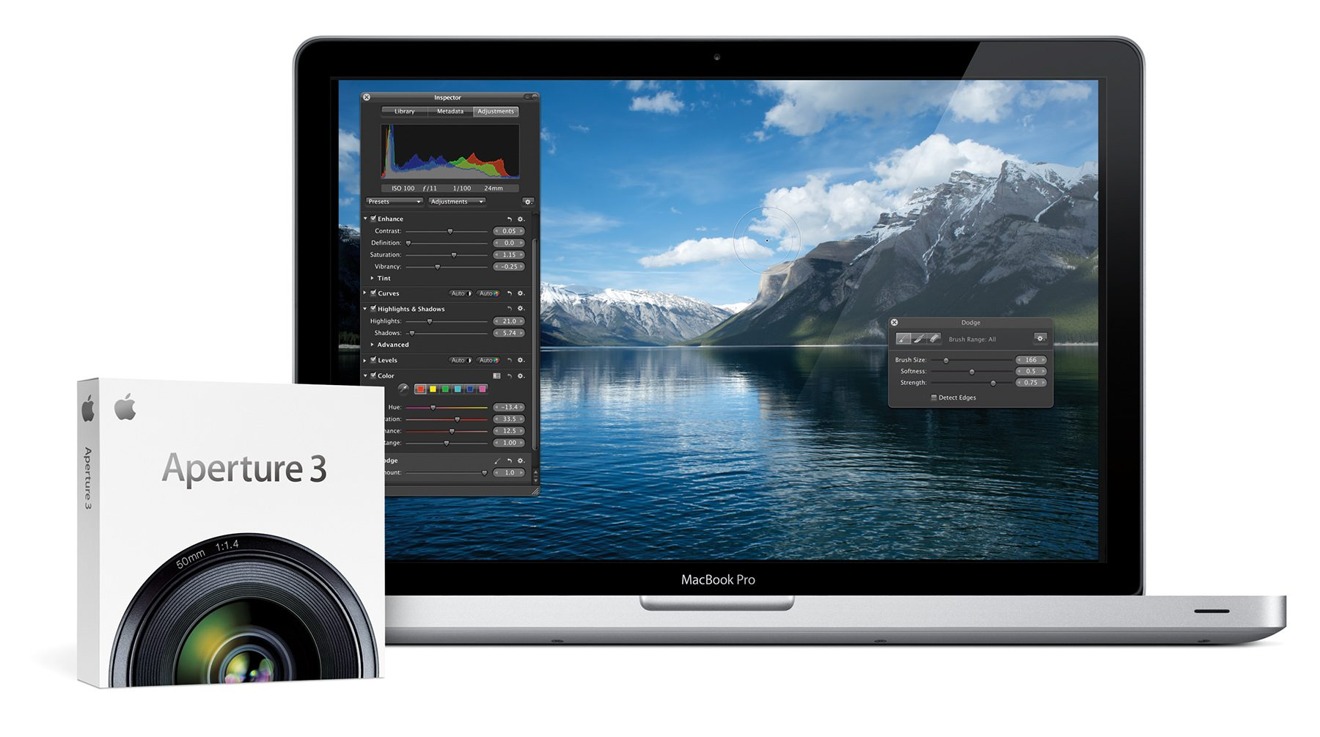 Flagging the end of an era, Aperture — Apple's pro-oriented photo workflow software — will no longer work in the next major version of macOS following Mojave, the company says.
The end-of-life announcement was made quietly through a new support document. Aperture owners are encouraged to migrate their libraries to the macOS Photos app or Adobe Lightroom Classic. With the latter, features like Smart Albums and custom metadata fields can't be converted.
Aperture's non-destructive layers can be carried over to Lightroom, though only by importing files after the rest of a library has been migrated.
Apple killed further development of Aperture in 2014, and pulled it from the Mac App Store in April the next year. The product was likely impacted by Apple's distance from pro software at the time, combined with the growing popularity of Lightroom. Lightroom is not only integrated with other Adobe tools like Photoshop, but cross-platform, whereas Aperture was always Mac-only.
The ultimate fate of Aperture was clear, but a loyal core of users tested beta releases of macOS prior to release over the last five years and reported back to a larger community. MacRumors found Apple's updated page on early Tuesday.
The next major macOS update should be announced at WWDC 2019 and launch this fall. The software will complete Apple's transition away from 32-bit support, and in fact the company is warning people now to convert older iMovie, Final Cut, and Motion files if they want that media to remain useable.