Some macOS users having problems with discovery in App Store [u]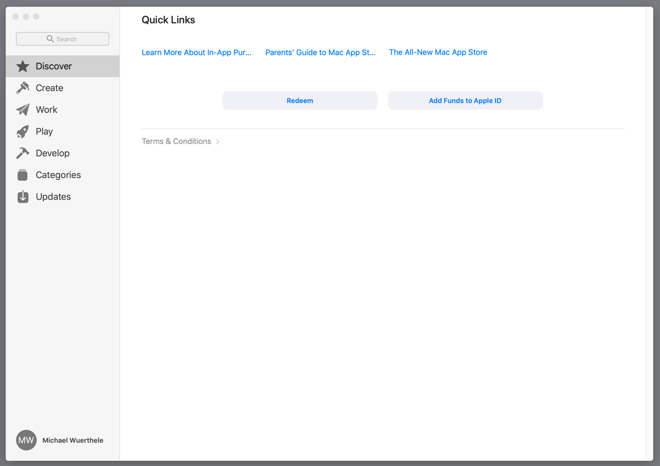 AppleInsider may earn an affiliate commission on purchases made through links on our site.
Some Mac users are having problems accessing the Mac App Store, with reports of issues accessing items on a few of the store's pages meaning they cannot see what apps are being recommended by Apple, nor charts of what apps other users are installing — but server-side fixes are underway.
Starting from Thursday at about 1:30 P.M. Eastern Time, a small number of macOS users found they were unable to access listings on the Mac App Store's Discover tab. For those affected, the page would not show any content, aside from the section at the bottom of the page labeled "Quick Links," including the Redeem and Add Funds to Apple ID buttons.
The same issue also affects the Work page, with a similar lack of information on show for the page. Others, like the Play tab, appear to be working as normal, suggesting the problem is only for a select number of pages.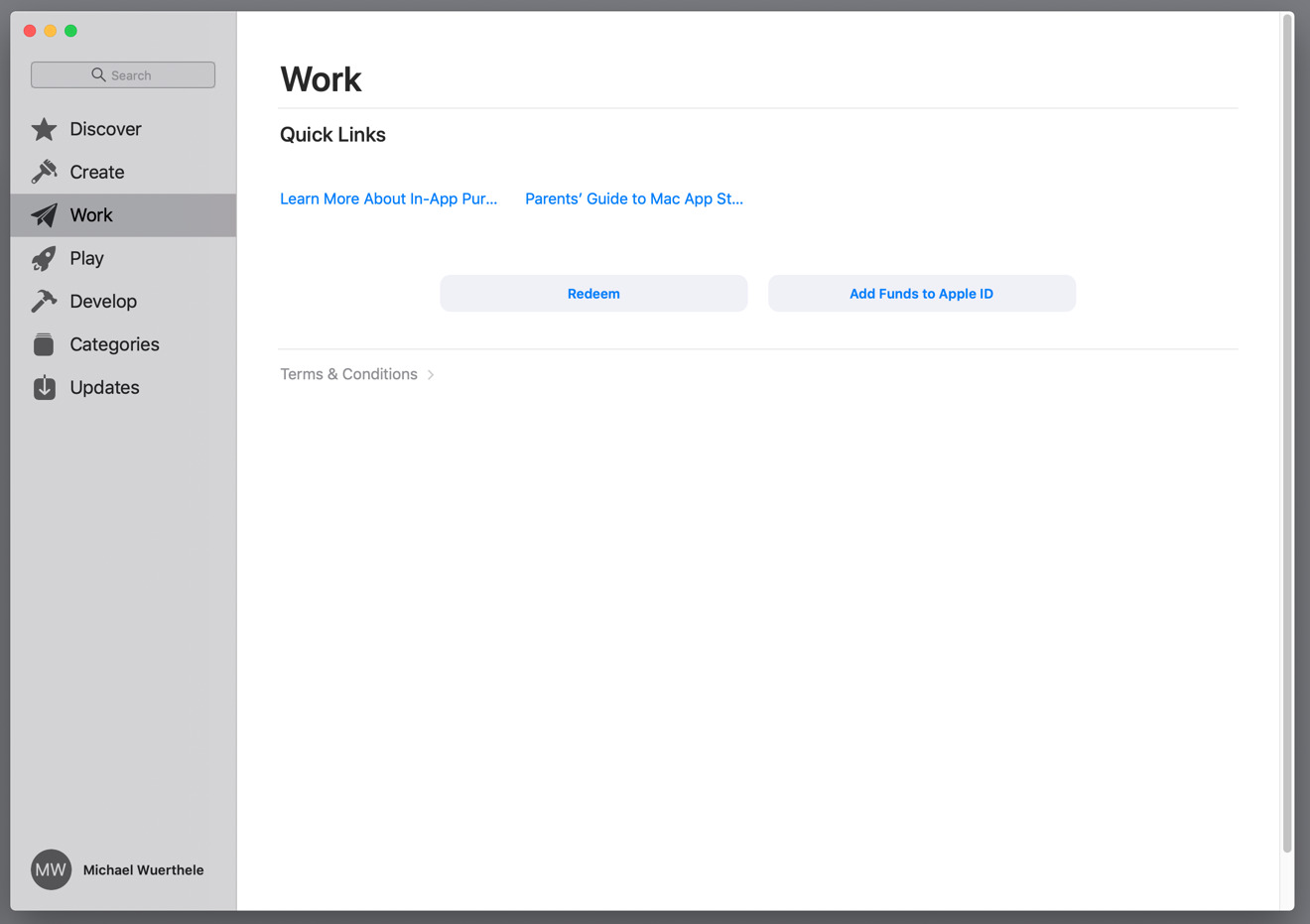 It is unclear how many users are enduring the issue with the Mac App Store. While one member of AppleInsider's team cannot access the pages, others have been able to without issue.
Based on AppleInsider testing, users are still able to access their existing downloads, as well as being able to reacquire already purchased works. The problem is also not limited to users of the current version of macOS, as users of the macOS 10.14.5 beta are also seeing similar problems, indicating it is likely a server-side issue more than local software problems.
Apple's System Status page currently displays the Mac App Store as "Available" with a green circle. As it can take a while to change, and updates aren't always timely, a later update may offer further details about the problem.
Update 3:10 P.M. Eastern Time: Apple has informed us that server-side fixes are underway, and all users should be restored to normal functionality before 6:00 P.M. Eastern Time.