iPhone 7 'Loop Disease' audio chip issue targeted in class action complaint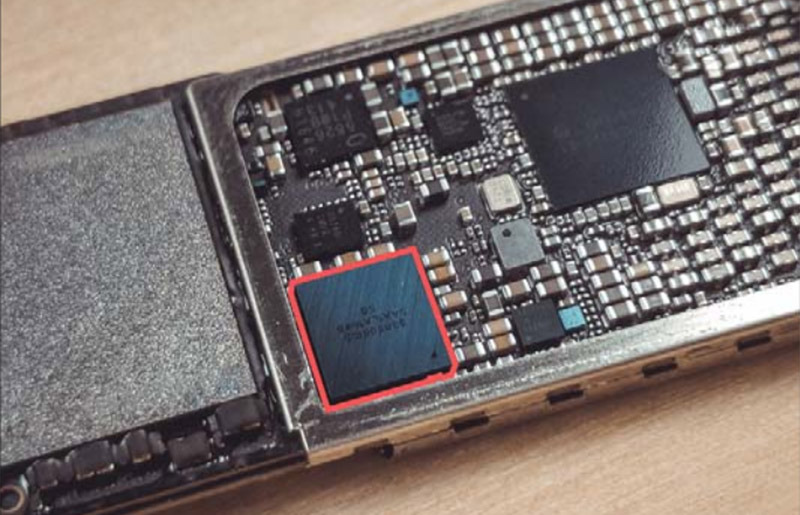 A new class action complaint seeks damages and a hardware recall from Apple over the so-called iPhone 7 "Loop Disease," an issue that causes audio problems on impacted handsets and can ultimately render the device inoperable.
Lodged with the U.S. District Court for the Northern District of Illinois, the complaint claims Apple knew of and concealed a hardware defect that renders certain audio features of iPhone 7 and iPhone 7 Plus smartphones useless.
Three plaintiffs are named in the suit, each of whom saw their iPhone 7 succumb to a claimed defect. Referred to as an "Audio IC Defect," the symptoms of the apparent hardware issue are identical to those described by users who suffered a previously known problem dubbed "Loop Disease" by some repair industry insiders.
According to the filing, plaintiffs experienced "grayed out" speaker buttons while in calls, loss of voice command capabilities for Siri, an inoperable Voice Memos app, degradation of microphone fidelity and other audio-related issues. Handsets named as defective by the suit were sold between early 2017 and late 2018.
Two plaintiffs encountered the defect after Apple's express warranty expired, meaning they were responsible for repairs or replacements suggested by the company. The third plaintiff, who was informed by Apple that the speaker issues were related to cellular provider AT&T, continues to use their iPhone despite ongoing audio trouble.
The suit attributes the defect to what amounts to poor design. Specifically, iPhone 7's aluminum chassis is made from "substandard materials" that allows for flexion directly over the audio controller attached to the phone's logic board. Over time, solder connecting the audio IC chip to the logic board fails, resulting in a range of problems.
As noted in a 2018 report by Motherboard, independent technicians can fix Loop Disease by removing the audio chip and soldering a small length of wire between it and the logic board. The suit acknowledges the remedy, saying the connected wire allows the chip to remain in electrical contact with the board despite constant bending of the device casing.
Apple faced similar scrutiny — and a lawsuit — over a nearly identical hardware issue present in some iPhone 6 models. Dubbed "Touch Disease," the problem was related to broken solder connections on iPhone's touch controller, a result of continual flexing of the device chassis. Degradation of the connection manifested a series of problems, typically starting with the display of a creeping gray bar and ending with an inoperable touch screen.
Apple activated a repair program for Touch Disease and was for a time offering free out-of-warranty repairs on iPhone 7 devices exhibiting grayed-out audio options. The iPhone 7 initiative, which was not officially announced through public channels, has since been terminated.
Citing the out-of-warranty repairs, warranty claims, forum posts from affected customers and an internal repair document acknowledging an iPhone 7 speakerphone problem, the suit claims Apple is aware of Loop Disease, but routinely refuses to conduct repairs without charge.
The suit claims breach of Apple's express warranty, breach of implied warranty, violation of the Magnuson-Moss Warranty Act, various allegations of fraud, negligent misrepresentation and unjust enrichment. Plaintiffs seek class status, damages, attorneys' fees and injunctive relief, the latter of which could include an order forcing Apple to repair, recall or replace impacted iPhones, extend applicable warranties or provide class members notice of the alleged defect.