Apple is a 'consumer company' and not a normal tech firm, suggests Tim Cook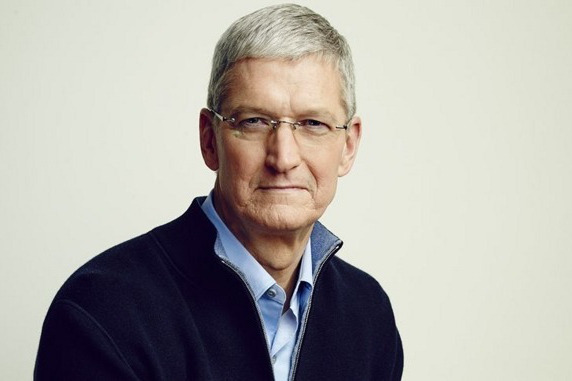 AppleInsider is supported by its audience and may earn commission as an Amazon Associate and affiliate partner on qualifying purchases. These affiliate partnerships do not influence our editorial content.
Berkshire Hathaway's investment in Apple is proof that the company isn't really a normal tech company, Apple CEO Tim Cook has suggested, with the fund's holdings in the iPhone maker serving as a sign the iPhone maker is closer to a consumer products company in its current state.
Following after Berkshire Hathaway's annual shareholder meeting, Tim Cook mused on the fund's sizable holding in Apple in an interview about famed investor Warren Buffett's opinions on the iPhone producer. While Berkshire Hathaway and Buffett typically avoid any major investments in technology companies, it made an exception for Apple, and currently holds stock worth over $50 billion.
Warren Buffett "has been very clear, he didn't invest in technology companies and companies he didn't understand," Cook told CNBC. "He's been totally clear with that. And so he obviously views Apple as a consumer company."
"We believe that technology should be in the background, not the foreground, and that technology should empower people to do things and help them do things they couldn't do otherwise" Cook continued. "We're in the tech industry, but we work at that intersection of technology and the liberal arts and the humanities, and so we make products for people, and so the consumer's and the center of what we do."
Buffet's favorable opinion of Apple "seemed like recognition" of its continuing evolution, Cook mused. "We run the company for the long term, and so the fact that we've got the ultimate long-term investor in the stock is incredible."
Cook's comments were made as he attended the investor event for the first time.
Berkshire Hathaway's previous and rare investment in tech was in IBM, which it effectively ended in 2018 as it increased its investment in Apple, though it is slowly moving to buy more tech-related stocks. Recently, the fund started buying shares in Amazon, with Buffett reportedly an admirer of both the company and CEO Jeff Bezos.