The Samsung Galaxy Fold doesn't look like it's coming back any time soon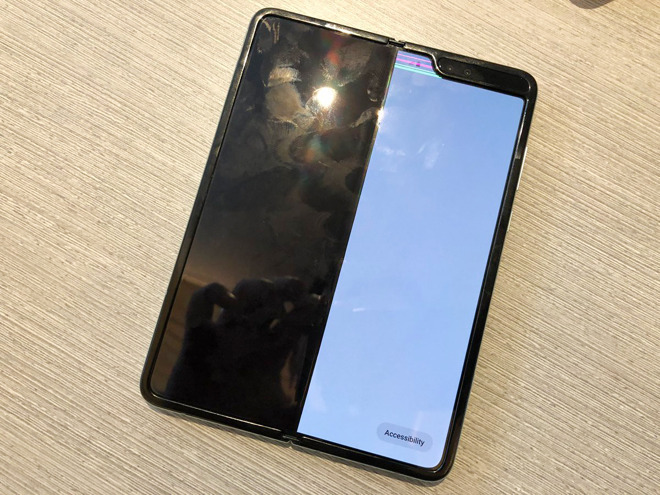 Potential owners of Samsung's Galaxy Fold may have a longer wait than anticipated to receive the flexible smartphone, if at all, as the South Korean electronics giant has started to warn customers who preordered the device their orders may end up being cancelled, and with no anticipated future shipping date set by the manufacturer.
Samsung revealed the $1,980 smartphone at a press event in February, with the key feature being its 7.3-inch display that could be folded in half. Initially Samsung set a release date for the mobile device of April 26, but following a series of events, it had to push back the release as it performs damage control on the hardware.
On Monday, customers who preordered the Galaxy Fold started to receive emails from Samsung advising of a potential cancellation of the order, messages that were confirmed by a Samsung spokeswoman to Reuters. The message states "If we do not hear from you and we have not shipped by May 31st, your order will be cancelled automatically."
Samsung claims it was required to notify customers preorders would be cancelled if it failed to ship by May 31.
The change in stance to not confirm a release date differs from information provided by representatives of AT&T, who advised in late April it would ship on June 13. Samsung told AppleInsider there was no such set date.
Early reviews from major technology reporters suggested the Galaxy Fold's flexible display technology was not quite ready for primetime. Numerous reports surfaced showing the display breaking at the hinge, while some reviewers damaged the device by believing a transparent layer was a removable screen protector, when it was in fact part of the display.
Samsung was quick to ask reviewers to send back the flawed devices, as well as moving to cancel launch events in China and to delay the smartphone's release.
A teardown of the Galaxy Fold revealed some concerning elements with the design, including a 7-millimeter gap in the bezel where the two halves met that could be an inlet for damaging debris. When closed, the spine was "flanked by massive gaps" that, while not damaging directly, could allow more material to collect inside.
The non-launch of the Galaxy Fold is the first major smartphone failure for Samsung since the Note 7 battery fire debacle, which involved a global recall of the model over safety concerns, costing Samsung billions of dollars in the process. Keen to avoid another costly exercise, Samsung is seemingly being proactive in preventing the launch until the embarrassing issue is fixed.